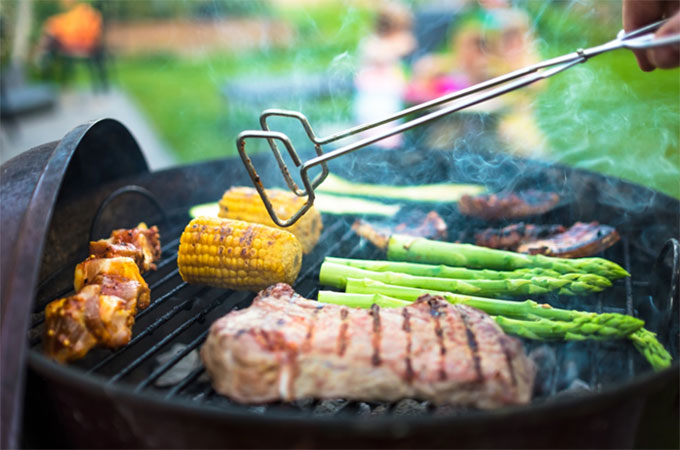 Summer is here, and that means it's time to fire up the grill and get cooking! Here are ten tips for excellent summer grilling that will have your guests drooling and your taste buds tingling.
1. Don't be afraid to get a little saucy
When it comes to grilling, sauce is your friend. Whether you prefer a tangy BBQ sauce or a spicy chipotle mayo, don't be afraid to slather it on. Just make sure to have plenty of napkins on hand, because things are about to get messy.
2. Keep it simple
Grilling is all about simplicity. Stick to a few high-quality ingredients and let the flavors speak for themselves. You don't need to be a gourmet chef to make delicious grilled food – sometimes all you need is a little salt, pepper, and olive oil.
3. Experiment with new flavors
While simplicity is key, don't be afraid to experiment with new flavors. Try marinating your meats in a mixture of soy sauce, honey, and garlic for a sweet and savory twist. Or sprinkle some cumin and coriander on your veggies for a taste of the Middle East.
4. Timing is everything
Timing is everything when it comes to grilling. Make sure to preheat your grill for at least 10 minutes before cooking, and keep a close eye on your food as it cooks. No one likes a burnt burger or a charred piece of chicken.
5. Don't be a flip-flopper
When grilling, resist the urge to constantly flip your food. This will only lead to dry, overcooked meat. Instead, let your food cook undisturbed for a few minutes on each side to get those beautiful grill marks.
6. Get your grill game on
If you want to take your grilling to the next level, invest in a few grilling accessories. A meat thermometer will help you get perfectly cooked meats every time, while a grill basket is great for cooking delicate veggies like asparagus or zucchini.
7. Don't be afraid to get a little smokey
Smoking your meats can add a whole new level of flavor to your grilling game. Try using wood chips like hickory or applewood to infuse your meats with a delicious smoky flavor.
8. Keep it clean
A clean grill is a happy grill. Make sure to clean your grill grates after every use to prevent buildup and ensure even cooking. And don't forget to give your grill a good scrubbing at least once a season.
9. Let it rest
Once your food is done cooking, resist the urge to dig in right away. Let your meats rest for a few minutes to allow the juices to redistribute, resulting in a juicier and more flavorful bite.
10. Don't forget the beverages
Last but not least, don't forget to pair your grilled delights with some refreshing beverages. From ice-cold beers to fruity sangrias, there's nothing like a cold drink to complement your sizzling hot grill game. Cheers to a summer of excellent grilling!
Oh, and one more bonus tip for excellent summer grilling: don't forget to invite your friends over! After all, what's the point of being a grill master if you can't show off your skills to an audience?
And if you really want to impress your friends, try throwing a themed grill party. You could do a Hawaiian luau, complete with grilled pineapple and mai tais. Or go all out with a backyard BBQ bash, complete with a classic rock playlist and a game of cornhole.
Just remember, the key to excellent summer grilling is to have fun and let your creativity run wild. Whether you're a seasoned pro or a newbie to the grill game, there's no wrong way to cook up some delicious summer eats. So grab your tongs, fire up the grill, and get ready to impress your taste buds (and your friends) with some sizzling summer goodness.