Cucumber Sandwiches are delicious and refreshing finger food ideal to serve for lunch or a fancy English-style tea party!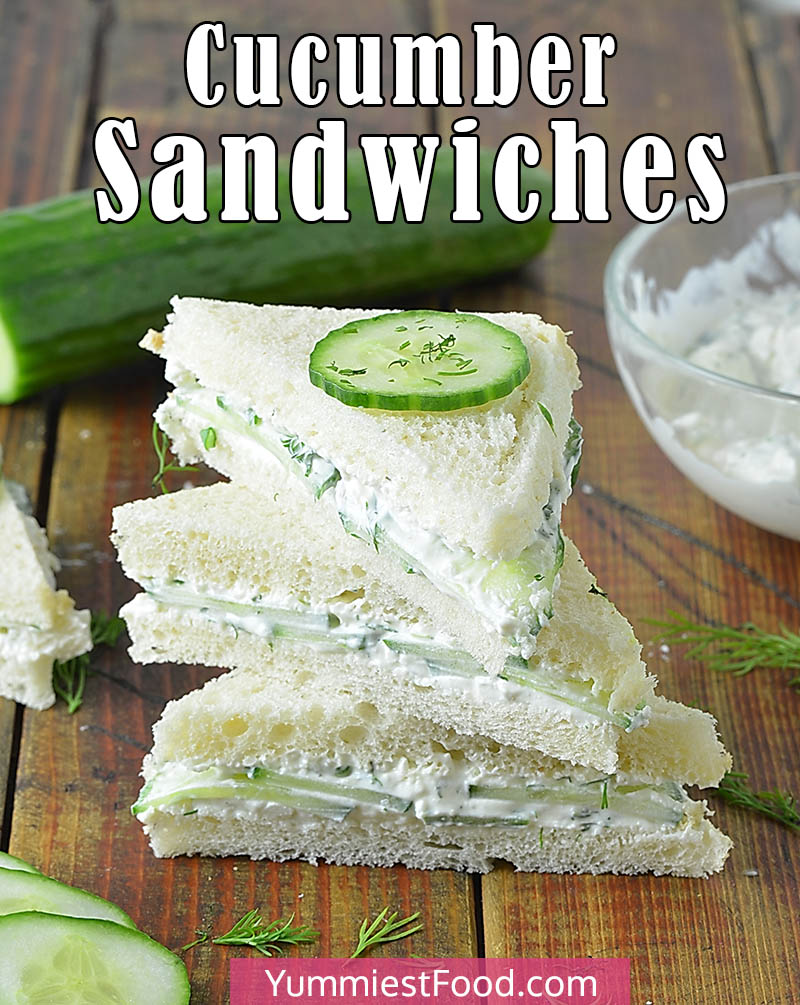 What is Cucumber Sandwich?
A Cucumber sandwich is made up of bread with cream cheese, mayonnaise, and seasoning added with a layer of cucumbers in the center
The dainty pairing of white bread and cucumber has long been a staple of the English afternoon tea tradition. In this variation on the classic, we layered the cucumbers over a delicious filling of cream cheese, lemon, and fresh herbs.
They're perfect for a quick light lunch or an afternoon party–with or without tea!…