Cranberry Thumbprint cookies are buttery little cookies filled with sauce. They're a classic cookie recipe to make for any holiday party or cookie exchange!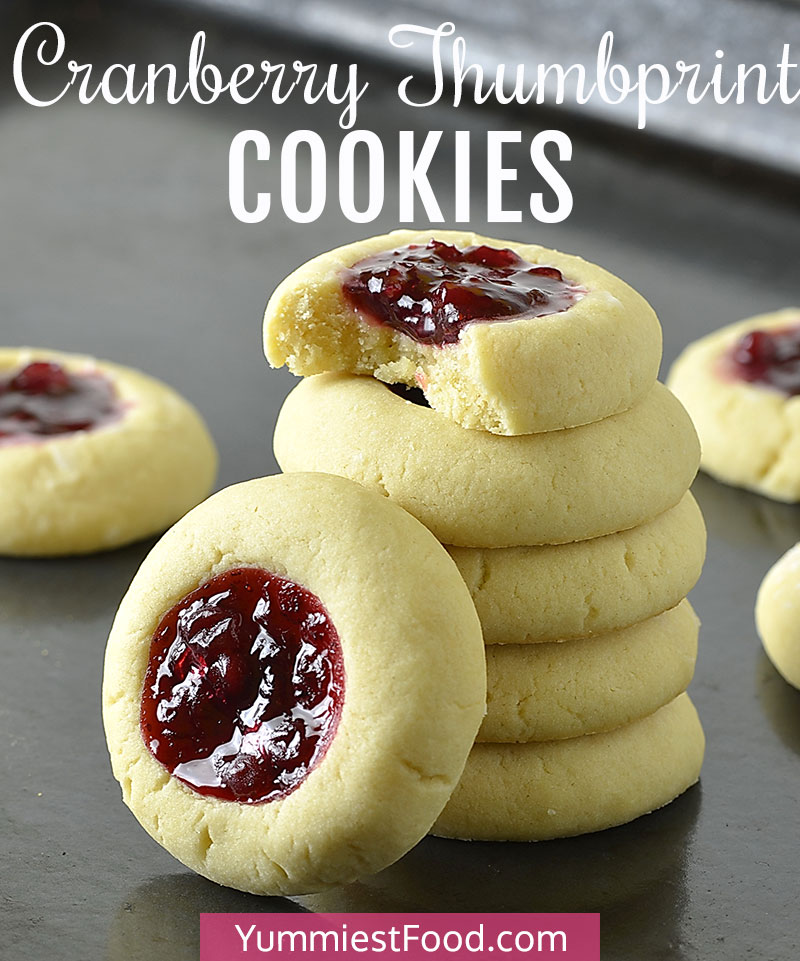 Cranberries are especially popular in appetizers, main dishes, and desserts this time of the year! Thumbprint Cookies are a must-make Christmas cookie recipe for your treat plate! Double the batch because they're going to get eaten fast!
And I love that this isn't a complicated recipe…there are no tricky ingredients or steps. You can make the dough and have fresh cookies ready in less than half an hour, all with ingredients you likely already have in your pantry….