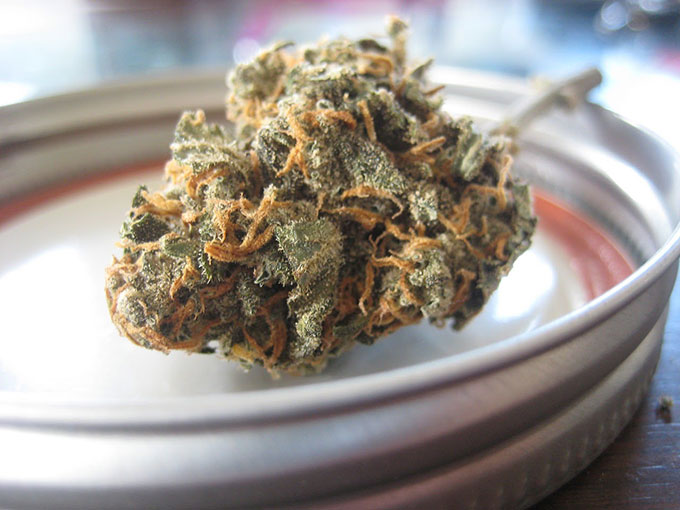 Cannabinoids were considered as intoxicating agents only until their medical significance was not revealed by modern science. Centuries before modern research, the medicinal benefits of cannabis were mentioned in the historical scripts of Indian, Egyptian & various other civilizations. The intoxicating nature of cannabis plants is the main reason why their processed products are divided into multiple categories like full-spectrum, broad-spectrum and isolate. Since the concept of CBD health supplements came into existence, the popularity of processed products like oils, tinctures, gummy bears and vaping juices has increased. In this fancy market, a large criterion of customers is forgetting something important. We are talking about the raw flowers of hemp-extracted for manufacturing concentrated oil-based products. While searching for CBD health supplements, people usually ignore them. In this article, I am going to introduce you to some interesting benefits of CBD and its safe consumption technique. Let's start with elaborating on the benefits by comparing with other available options in the market.
Why choose CBD flowers over other products?
Full-spectrum CBD benefits
A raw unprocessed CBD product available for sale will avail the benefits of full-spectrum. It means your entire endocannabinoid system from neurological to immunity will get stimulated. Hybridized hemp flowers comprise a nominal amount of THC that will not get you high. Don't forget to check the approx percentage of all cannabinoids in a strain before buying.
No additives or preservatives
All processed products contain other additives or preservatives. Even if you are buying pure CBD oil, it will also have MTC oil as a carrier to keep the cannabinoids intact for a long time. When you consume a raw bud of hemp flower, it will only deliver cannabinoids, terpenes and flavonoids. However, don't forget to check the "organic" label on its packaging. Inorganic hemp flowers are also available in the market and they are not good for health. Inorganic hemp plants are cultivated with synthetic fertilizers, weedicides and herbicides that always remain in the final product no matter which extraction technique was implemented.
Less processing cost means a lower price as compared to other products. Sellers just need to harvest the flowers and pack them safely for shipping purposes. On the other hand, processed products have to go through various expensive purification processes. You will find a substantial difference between the cost of CBD oil and CBD flower.
Just like THC dominant strains, you will find numerous options in CBD dominant strains too. Some of the most popular hemp strains currently available in the market are
Lifter, Hawaiian Haze, Bubba Kush, Frosted Kush and Elektra. The names of strains may vary from location to location. All of them will have a distinctive flavor because of the variation in terpenes.
The main problem with consuming CBD Flower
While thinking about considering CBD flowers as an alternative to processed supplements, smoke is the main thing that comes to mind. Not everyone is habitual to smoking. Also, it advisable to avoid smoking products if you are already suffering from a health problem. Tar present in the smoke severely affects our lungs, throat and mouth. Therefore, you have to drop the idea of smoking hemp flowers by rolling in a joint. There is a better alternative to consider.
Safe consumption solution
Talking about the safest consumption solution of CBD flowers, I recommend vaporizers. There are advanced versions of vaping devices meant for atomizing solid stuff along with vaping juice. A separate chamber is provided for heating up cannabis flowers, wax and hash. During the atomization process, CBD flowers only release vapor clouds free from harmful tar.
Get a recommendation from a certified physician before putting yourself on the regular CBD consumption schedule. Wrong selection of product or overdose may show negative consequences after some time.