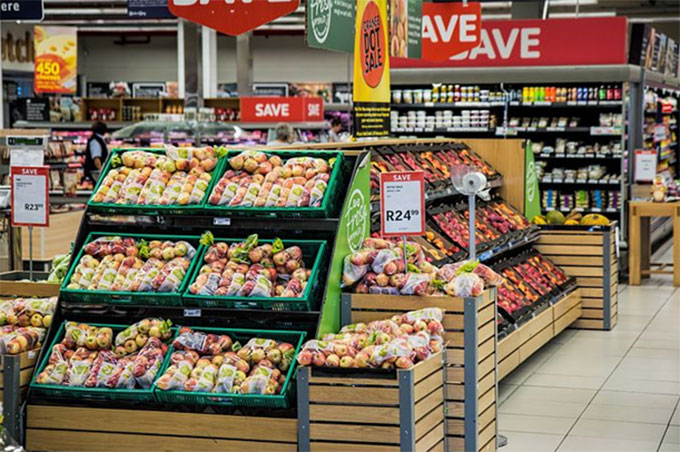 Do you want to start a wholesale food business and are confused about what food items you should select?
Well, this post is for you then.
Starting a wholesale food business is only lucrative if you know what kind of food you should sell. It also determines your target customers and unique selling points.
Here, we shall discuss the most profitable wholesale food items that you should sell. Without further delay, let's check those food items below:
1.  Organic Coffee
More than two-thirds of Americans start their day with a cup of coffee. Organic standards vary from country to country. Still, organic coffee is worth the investment. In Europe, organic coffee is the second-largest single organic market.
In the first six months of 2021, the global organic coffee demand was increased by 3.5%. The global exports of coffee are growing even more. If you want to have a profitable wholesale food business, then you must stock on organic coffee.
2.  Plant-Based Meat Alternatives
From burger patties that smell, look and taste like meat to veggie alternatives (pea protein, falafel, mushroom burger), the demand for meat-free food items is increasing day by day. If you want to move to this market, then you should also consider ways to use natural protein and vegetables in place of meat.
The market value for plant-based meat alternative food items was calculated at $20.7 billion in 2020. This value is estimated to increase by $35.5 billion by the end of 2027.
3.  Gluten-Free Food
Gluten (a protein found in wheat, barley, rye) can cause many health problems. It can cause more damage to people with celiac disease. People are becoming conscious of the fact that gluten contains no nutritional value. But avoiding pizzas, kinds of pasta, bread, and cakes is also hard. So, the best alternative is to get gluten-free food items.
A major shift has been seen towards gluten-free food. That is why the market value of gluten-free food is expected to reach from $5.6 billion to $8.3 billion in the next four years.
4.  Organic Eggs
In the past few years, commercial egg production has fallen out of favor due to hormones, antibiotics, and drugs. Most people prefer organic eggs, and that is what makes organic eggs a perfect wholesale food item.
Organic eggs are essential food items to gain loyal and regular clients. Sales of organic eggs increased by 4.5% in 2019. The demand for organic eggs is estimated to increase even more in the coming years.
5.  Vegan Cheese
People are shifting towards a plant-based diet, and that has affected the dairy market. A dairy-free substitute to cheese is vegan cheese made from coconut oil, pea protein, and soy protein. Vegan cheese is especially great for lactose-intolerant people.
Sales of vegan cheese are predicted to reach $425.6 million by the end of 2027, a 15.5% increase from 2021.
6.  Olive Oil
The Mediterranean diet, known for its immune-boosting health benefits, is famous around the world. People have become more conscious about eating healthy food after COVID-19. Olive oil is naturally extracted from olives, and it contains antioxidants and fatty acids, which can protect the body from cellular damage.
Because of the growing popularity of olive oil, the global market value of this organic oil is estimated to reach $16.64 billion by the end of 2027. That is why it is a must-have food item for every person running a wholesale food business.
Bottom Line
A wholesale food business is indeed profitable. However, you can only succeed in this business if you know which food items to sell. We recommend conducting thorough market research before selecting the food items. We hope that the information mentioned above will help you find the most profitable items for your wholesale food business.