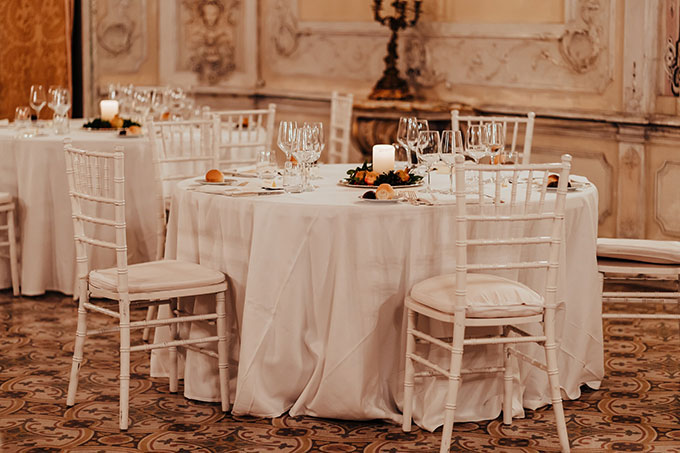 Planning a wedding is easily one of the biggest events you will ever plan in your life. Depending on the size of the guest list, you could be talking about hosting hundreds of people at your wedding. And while there is so much that goes into making the day special, romantic and perfect, let's face it, a big part of the wedding is the food that is served. It's what guests tend to get most excited about and what they will talk about in the days and weeks to come. And while there are many different directions you can take, if you've decided on an Italian-themed menu, then your guests are in for a real treat.
Let's take a closer look at some of the most common and popular foods that are served at a traditional Italian wedding, filling you with ideas and inspiration for your wedding.
Get Started with Antipasti
A traditional Italian wedding feast will always get started with antipasti. For many, this ends up being the highlight of the entire meal, as the selection can be vast and extremely tasty. This is the first course of the meal and tends to include such items as:
Fresh salad
Cured meat
Soft and hard cheeses
Seafood
Breads
Olives
Cooked vegetables
These can either be served on plates/platters at individual tables or they can be set up as an antipasti bar or buffet where guests can serve themselves. Drinks are also served with the food.
It's Time to Move on to the Primo Piatto
The next course at a traditional Italian wedding is the primo piatto which is pasta. Here's where you can be creative, since anything goes. Pasta can be served in so many different ways, from the type of pasta you choose to the sauce and the toppings. Ideally, you want to keep the sauce light since there is likely more food to come.
It's Time for the Main Course
Now that you've given guests plenty of starters, it's time to move on to the main course, which is called the secondo piatto – and this one features the protein. While you can serve any protein you want, Italian weddings tend to focus on lamb, beef, guinea fowl, fish and beef. Rabbit and chicken are not as popular. Keep in mind that you may have some vegetarians in the mix, so they need to be accommodated as well.
You may wish to include sides with the protein, depending on how big of a menu you are choosing. Common foods to serve as a side dish are herb roasted potatoes, mashed potatoes, spinach, tomatoes and eggplant. The side should help to elevate the protein rather than compete with it.
Dessert Is Always a Highlight
Then we have the dessert selection which, let's face it, is always a highlight at any wedding. Traditional Italian weddings take great pride not just in the desserts they serve but in the variety of options. Dessert buffets are very common, giving guests a chance to sample all kinds of delicious sweets. Traditional Italian desserts include Italian cookies, tiramisu, Italian wedding cake (a sponge cake), fresh berries, gelato, panna cotta, cannoli, profiteroles and semifreddo (a frozen dessert).
What About Beverages?
You can also offer guests a variety of beverages throughout the event, making sure they match up with the food being served. These can include:
Prosecco and Italian sparkling wine
Coffee
Espresso
Signature Italian drinks (Bellini, Negroni and so forth)
The Way You Eat Also Plays a Role
Did you know it's not just about the foods you choose for an Italian wedding but how they are served and enjoyed? Italian-style eating involves shared eating. This means the tables are provided with platters of food that is then passed around between guests. It creates a sense of community and makes the meal feel more intimate and casual. It also encourages guests to chat with one another and relax. A wedding reception serving Italian food may take this route rather than a traditional buffet-style meal. Be sure to ask the venue in advance what style of meals they offer.
Focusing on an Italian-inspired wedding menu means your guests are in for a real treat and will be talking about your wedding for many weeks and months to come.