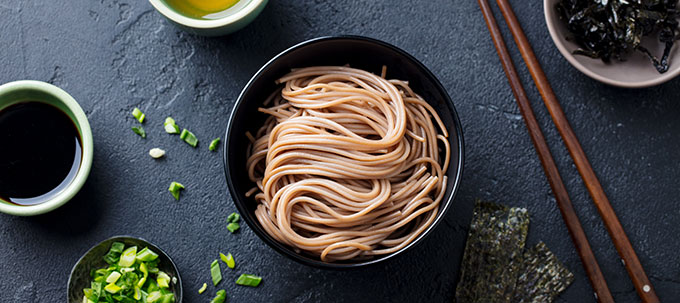 Among the well-known and popular foods from the Japanese culture is ramen. While it's easy to get confused between ramen and instant noodles, they're actually not the same. Ramen is usually prepared fresh while instant noodles are a wide range of manufactured noodles.
The similarity ramen and instant noodles has is they're both noodle soups. So next time, before you refer to anything as ramen, give it a thought. Is this really ramen or merely instant noodles?
Japanese ramen has four main types according to the base flavor: shoyu (ramen with soy sauce), miso (ramen flavored with soybean paste), shio (ramen flavored with salt), and tonkotsu (broth ramen with pork bone). The soybean of miso ramen broth is usually fermented and you can serve it with a variety of garnishes and vegetables.
In this article, you'll learn four interesting hacks that can make your ramen super tasty:
1. Use Condiments
This is an easy way to scale up the taste of your ramen. It won't need any more cooking, you just need to add condiments and sauces to your ramen, such as ponzu, miso paste, vinegar, chili bean sauce, harissa, Thai curry paste, fish sauce, and Japanese curry powder. Spices can also be used here, including sichuan pepper, white pepper, or chili flakes to give more flavor and twist to your cooked ramen. You may use star anise, cinnamon stick, or coriander seeds too by simply adding them into the simmering broth. Make sure to remove them before you serve your ramen.
Fats are essential ingredients as well. Animal fat (pork, duck, or chicken), chili oil, and toasted sesame oil can make the taste of ramen more delicious.
2. Serve With Vegetables
Apart from vegetables making your ramen tastier, they add roughage to this starch food. You can consider adding any of the following classes of vegetables:
Fast-cooking vegetables: Romaine lettuce, scallions, baby spinach, thinly sliced cabbage, bean sprouts, and watercress, among others. Pour them into your soup before serving and then stir. They take seconds to wilt.
Longer-time cooking vegetables: Shredded carrots, broccoli, snow peas, snap peas, and cauliflower—or anything you love should be added to your fresh noodles as they cook. Allow them to cook until they're tender and your noodles have the desired firmness.
Frozen vegetables: Dip peas and corn into running hot water for about 30 seconds. Drain the water and add them to the already hot soup some moments before serving.
3. Upgrade With Lightly Simmered Meat
Cut your meat into thin slices and cook them for a few seconds in a skillet. Pork tenderloin, chicken breast, and flank steak are great choices. After your noodles are ready, you can serve the meat on top. Cured meat like bacon and ham can serve you well if they're your favorites, as well as cooked meat such as hot dogs, steak, and leftover chicken.
If you're up to something greater, add some shredded beef jerky. It'll give your broth fantastic smoky saltiness and chewy texture.
4. Add Eggs
This'll serve as a great source of protein since ramen has starch and fat but is relatively low in protein. Eggs are delicious, cheap, and can be cooked in the same skillet with noodles or broth. Ramen eggs exist in five levels:
Hard-boiled eggs: Boil your eggs in water, then drop them in your ramen. Ensure that the eggs are properly hard-boiled, heat in the same amount of time you'd cook your noodles.
Soft-boiled eggs: You'll need a timer for these. Put the eggs in boiling water, then remove them after three minutes for the perfect white and semi-liquid yolk.
Egg-drop method: Beat your eggs in a bowl. Once the ramen is ready, swirl them in hot broth in the skillet. Slowly pour the eggs while the broth is swirling to set them into beautiful ribbons.
Poached eggs: Cook ramen until the noodles start separating from one another. Get the skillet out of the heat and break the egg at the center of the noodles. Cover the skillet with a lid for several minutes to fully cook the noodles and the eggs.
Fried eggs: Beat the eggs in a bowl. Using a pan, fry the eggs with sesame oil until it's ready. Serve your delicious eggs with the broth.
 Upgrading Ramen Taste Is A Quickie Procedure
As you've seen from the foregoing discussion, leveling up your ramen involves easy procedures that anybody can perform. After knowing these simple hacks, upgrading your ramen noodles won't be hard anymore; you may even combine the techniques above so you'll have a great delicacy. With experience, you'll be able to prepare drier stir-fried noodle meals. You can eat ramen for dinner, breakfast, or any time of the day.