Whether you're constantly seeking out treatments for chronic diseases or are simply fascinated by alternative medicine, you must have encountered the term CBD being thrown around in numerous publications.
CBD is an abbreviation for cannabidiol. It's one of the many pharmacologically valuable chemicals in cannabis. These compounds are also known as phytocannabinoids or cannabinoids.
According to medical marijuana doctors, cannabidiol may help with several ailments, ranging from pain and anxiety to seizures and inflammation. CBD is also famous for its non-psychotropic and non-intoxicating properties. That's in contrast to another popular marijuana compound, tetrahydrocannabinol (THC).
In this post, we will take a closer look at the benefits of CBD oil for anxiety.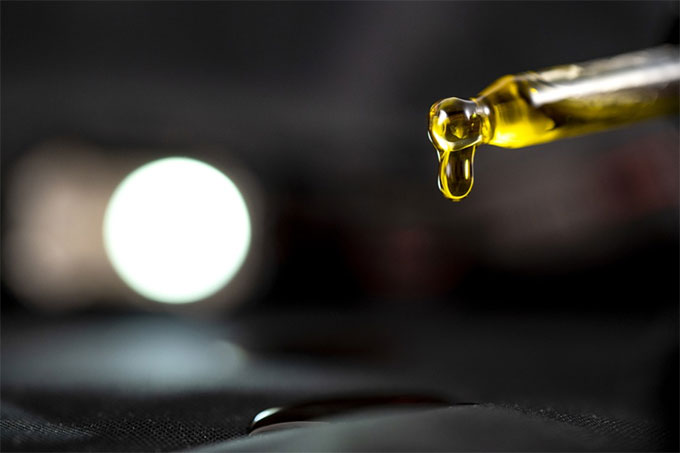 What Is Anxiety?'
Numerous studies have shown that CBD oil for anxiety may make a considerable difference in mediating the condition. But before you go ahead and purchase cannabidiol oil, it's best to begin by understanding what constitutes anxiety.
The words "anxiety" and "stress" are mostly used interchangeably. That's probably because both conditions present identical symptoms. However, there's a clear distinction between the two terms.
The American Psychological Association defines stress as 'an immediate emotional response induced by an external trigger.' Examples of stressors include missing work deadlines, divorce or the end of a romantic relationship, loss of a loved one, discrimination, and chronic illnesses.
Stress manifests in a range of symptoms. Common ones include irritability, anger, muscle pain, fatigue, sleep disorders, elevated heart rate, and digestive problems like diarrhea and constipation.
On the other hand, anxiety refers to persistent, excessive feelings of worry even in the absence of stressors. Anxiety produces nearly identical symptoms as stress. The difference is that for anxiety, the symptoms tend to be more severe and long-lasting.
How Does CBD Oil Mediate Anxiety?
Cannabidiol oil can primarily relieve stress and anxiety through its interactions with the endocannabinoid system.
The compound may also combat anxiety by improving some of the condition's causes and side effects.
CBD Oil and the Endocannabinoid System
The human body is made up of a complex cell-signalling system known as the endocannabinoid system. This system performs various crucial roles. Examples include regulating circadian rhythms, transmitting pain signals, maintaining homeostatic balance, and regulating endocrine levels.
The endocannabinoid system contains many receptors – protein-based chemical structures attached to cells, which receive and transmit different stimuli. The most common endocannabinoid receptors include CB1 and CB2 receptors.
Now, the exact way in which CBD oil impacts the endocannabinoid system is unknown. However, various studies have shown that the compound may interact with receptors located in the body's peripheral nervous system, known as CB2 receptors. One of the results of CBD's interactions with CB2 receptors is increased serotonin signalling.
Serotonin is a neurotransmitter that plays a crucial role in controlling mood and maintaining overall mental health. Low serotonin levels often occur among people with anxiety and depression. So, improving the body's serotonin signalling is an excellent way to keep anxiety at bay.
What does the research say?
Numerous studies investigating the anxiolytic properties of CBD oil have shown that the compound may help with all anxiety disorders. They include generalized anxiety disorder (GAD), obsessive-compulsive disorder (OCD), social anxiety disorder (SAD), panic disorder (PD), and post-traumatic stress disorder (PTSD).
But why consider CBD instead of conventional anxiety medications?
Anxiety is conventionally treated using medications known as selective serotonin reuptake inhibitors (SSRIs). Common SSRIs include sertraline (Zoloft) and fluoxetine (Prozac).
While these medications are somewhat effective, they're notorious for inducing adverse effects, such as insomnia. CBD presents fewer and less worrying side effects than SSRIs. In most instances, users only report mild cases of dry mouth and nausea.
It's also worth emphasizing that CBD oil won't get you high. This is a welcome relief for aspiring cannabis users who take issue with the plant's psychoactive properties. While marijuana produces over 100 cannabinoids, only tetrahydrocannabinol (THC) and a few other compounds induce a high.
Anxiety Causes and Side Effects That CBD Can Mediate
Pain
The mere thought of aching muscles or inflamed joints is enough to induce anxiety. It's worse for people with chronic conditions that manifest in pain, such as arthritis, multiple sclerosis, fibromyalgia, or endometriosis.
CBD oil is potentially effective against pain. Cannabidiol mediates pain by impacting the body's pain-signaling receptors, such as vanilloid receptors.
Insomnia
Sleep is an essentially biological process upon which many of the body's physiological functions depend. It's during sleep that our bodies heal and repair for the day ahead.
But for people living with anxiety disorders like PTSD, sleep can be pretty elusive. Fortunately, this is another area where cannabidiol oil may come in handy.
CBD oil aids sleep by shortening sleep latency. Sleep latency refers to the duration taken to drift from a complete state of wakefulness to deep sleep.
CBD may also prolong sleep duration by reducing the time taken in rapid eye movement (REM) sleep. REM sleep is the sleep phase characterized by heightened brain activity and rapid movements of eyeballs within the sockets. Sleep experts reckon that much of the dreaming happens during REM sleep.
Final Word
CBD oil can be effective against anxiety, and there are multiple studies to back up these claims. But if you're new to cannabidiol, remember to consult your doctor before using the oil for anxiety or any other purpose. Also, begin with low doses and build momentum slowly.