There's more to coffee than meets the eye — and your taste buds. When it comes to the perfect brew, there are plenty of flavor profiles and strengths to choose from. For a coffee that will give you a boost in the morning, espresso, drip, or Vietnamese coffee all have unique profiles that add to the flavors. But Vietnamese coffee offers the best of both between an espresso and drip. Keep reading to find out which coffee is right for you.
Drip Coffee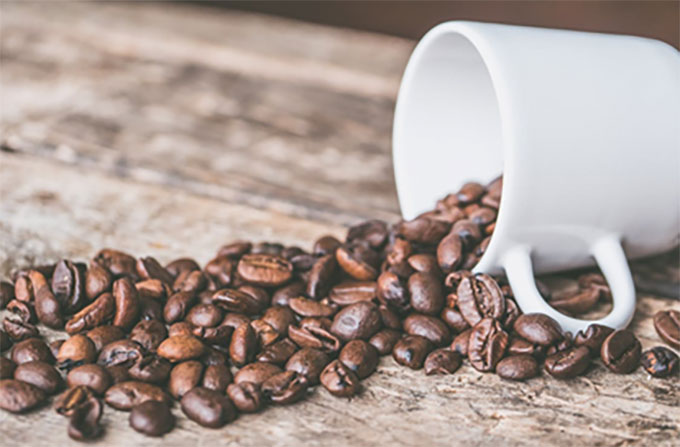 Drip, or pour-over, coffee, is one of the most common methods of brewing coffee. It's a straightforward process, and you're most likely to encounter drip coffee in popular coffee shops. Drip coffee is typically made using medium to coarse ground arabica beans, which are known for their mild and nuanced flavors. To brew it, you roast the beans to a medium level so you can preserve the subtleties of the flavor. After heating the water, pour it evenly over the coffee grounds in your filter.
With the drip method, gravity works its magic and the water drips down through the grounds to collect in a pot or carafe. Depending on where the beans come from and the initial roast profile, a drip brew gives you just the right balance of flavor, so it's not too light and not too dark. In general, a pour-over is going to be less intense and less concentrated than an espresso shot or a Vietnamese coffee. You can also sweeten up your pour-over brew with cream and sugar and tweak the strength by adjusting the grind size and the ratio between the water and the coffee grounds.
Espresso
Espresso is concentrated coffee that originated in Italy and has become a favorite of many coffee lovers around the world. You'll know an espresso shot by the rich and bold flavor. The brewing process for espresso is also unique. Unlike drip coffee, espresso is usually brewed with a blend of arabica and robusta coffee beans. The robusta beans add to the bold, full-bodied flavor. Typically, you roast espresso beans to be darker and stronger and bring out the rich taste by forcing hot pressurized water through finely ground beans.
This high-pressure brewing method extracts the concentrated flavors fast, giving you a small but potent shot of coffee. Espresso packs a strong punch with an intense flavor that can range from bitter to sweet, and you'll often get a rich crema on top, which is a light tan-colored cream or foam that forms on the espresso. This distinctive feature is where all the oils in the coffee are concentrated, enhancing the overall flavor profile.
Vietnamese Coffee
Vietnamese coffee is mainly brewed using robusta beans, which are renowned for their strong and bitter taste. Some variations also use arabica beans, but the main differentiators of this coffee are its origins in Vietnam and the use of the phin filter. To make a proper Vietnamese coffee, you roast the beans until they develop a deep, intense flavor profile to get the rich taste this brew is known for.
Similar to a pour-over, you brew it using a slow-drip method. But unlike drip coffee or espresso, it brews through a phin filter. You pour hot water over coarsely ground coffee in the phin where it gradually seeps through the grounds into a cup with sweetened condensed milk, which makes this brew more like a dessert beverage. Vietnamese coffee is a unique combination of bold and sweet flavors. The robusta beans provide a strong, bitter base, while the condensed milk adds the creamy sweetness that makes it a popular choice for coffee enthusiasts.
Vietnamese Coffee Makes the Perfect Blend
Vietnamese coffee makes the perfect choice if you want a brew that's strong but sweet. It combines the strength and richness of espresso with the sweet and creamy profile of a pour-over, thanks to the condensed milk. This blend of intense and sweet flavors makes Vietnamese coffee a versatile and satisfying choice of brew. Whether you're seeking a robust caffeine kick or a velvety, dessert-like coffee experience, Vietnamese coffee delivers a harmonious balance that's sure to please your palate.
All three types of coffee make excellent beverage choices, especially on a cool day. You can drink drip and Vietnamese coffee cold or hot, but espresso is best sipped when it comes steaming straight from the press. So if you're in the mood for something bold and sweet, you'll want to try a Vietnamese coffee.