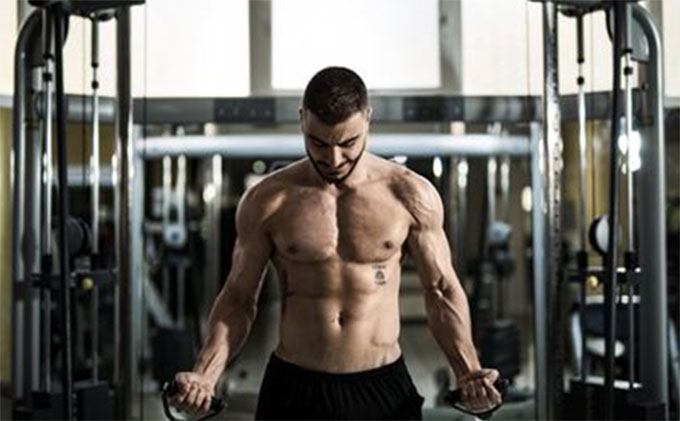 You've probably heard the phrase "use it or lose it." That phrase is easily applicable to your muscles. Even the most devoted gymgoer has days when they aren't motivated to work out, or when life forces them to take a break. Even so, if you are not on your game for an extended period of time, there will be consequences.
Your body is strong, but the muscle you build won't last if you don't challenge it. Although rest days are necessary for recovery, taking BCAAs like www.midss.org/nutrition/best-bcaa-powders or staying active on a regular basis can help you maintain your strength or physique in the long run. Maintaining muscle is crucial not only for maintaining your desired physique, but also for injury and disease prevention.
As per the fitness experts from MIDSS, to keep your hard-earned muscle, it's essential to comprehend the physiological processes that take place behind the scenes. Here's everything you'll need to know about muscle behavior and how to keep what you've gained.
5 Tips For Muscle Retention
To preserve muscle while losing fat, you must strike a balance between limiting yourself and pushing yourself as much as possible. Each person will have a unique outcome. Pay attention to your body and modify your workout and eating plan accordingly.
1.     Schedule a Recovery Time
Allow enough time between workouts to recover. This is especially important if you're cutting calories and working out hard. Get plenty of rest to help your energy levels recover.
2.     Don't Limit Yourself
Any extreme or restrictive eating plan should be avoided. Long-term compliance will be more difficult. Avoid overtraining and any workout plan that has the potential to exhaust you or injure you. Exercising too hard or too fast may result in missed workouts due to fatigue or injury. Remember that rest days are essential.
3.     Do Some Exercise
Another crucial component to maintain muscle mass is exercise. These may include lifting weights, aerobic exercise, weight training, and resistance training to prompt muscle growth. 2018 research looked at the effect of calorie restriction combined with resistance, endurance, or both types of training in obese older adults.
The researchers discovered that when people followed an eating plan and exercised, they were able to avoid age-related muscle loss caused by calorie restriction. The majority of the diets were composed of 55% carbohydrates, 15% protein, and 30% fat.
More research is needed to determine the best type of exercise for preventing muscle loss.
4.     Consume Nutritious Foods
Change your eating habits to include more healthy proteins and less unhealthy fats. In a 2016 review of 20 studies, researchers discovered that older adults who consumed high protein intake retained more lean mass and lost more fat.
5.     Consider Taking Supplements
Consider taking a supplement like chromium picolinate, which has been shown to help with weight loss, hunger, and blood sugar levels.
According to 2018 research, it is critical to lose body weight without losing lean body mass.
You can do this in addition to taking chromium picolinate by:
eating the proper macronutrient ratios of proteins, fats, and carbohydrates
controlling calorie intake
exercising with resistance
It's a good idea to consult with your doctor before taking any supplements. Certain supplements may interact negatively with certain medications or conditions.
Why Is the Retention of Muscle Mass so Important?
Muscle protein synthesis and protein degradation determine muscle mass. Many physiological conditions, such as exercise, disease, aging, dieting, and feeding, influence the rate at which we maintain our muscle or muscle. Muscle mass is not only a direct indicator of strength and functionality, but it is also an important factor in our metabolic health, which determines our overall health and well-being.
Being overweight or obese, as we all know, increases our risk of chronic diseases such as Type 2 diabetes, cardiovascular disease, and some cancers. Our body composition determines whether we are healthy, overweight, or obese; those of us with more muscle will naturally store less fat and thus have a lower risk of such diseases.
Weight Loss and Muscle Mass
Muscle maintenance is critical during the weight loss process because any muscle loss can result in unsustainable weight loss. Muscle is more metabolically active than fat, according to research. This means that if you have more muscle, your body will be more efficient at burning calories over time, ensuring healthy weight maintenance.
Although strength training can help with maintaining muscle mass, diet is the most important factor. To avoid loss of muscle mass during the weight loss process, our bodies require high-quality nutrition. It's important to remember that a diet high in high-quality protein, vitamins, and minerals, especially vitamin D, is critical for muscle health.
Conclusion
While you may lose muscle mass as well as excess fat, you can help manage it with a proper eating and exercise plan. Maintain a calorie deficit while eating plenty of protein, carbs, and fresh fruits and vegetables to aid fat loss.
Set attainable, attainable goals. Keep track of your progress over the course of several months. Challenge yourself to improve your performance and focus on strength and muscle building.
Maintain consistency in your approach and keep an eye on your progress. Remember to enjoy the fruits of your labor.