Different people have various ways they consume Kratom, and the popular methods include: making a tea out of the powdered form, chewing or smoking the leaf, and adding the leaves to food. But aside from making a tea with the powdered form, you can also create different recipes with the powdered form. You should consider trying the recipes mentioned in this article because the users of Kratom have complained of the bitter taste Kratom seems to have, and these recipes will help you cope with the taste.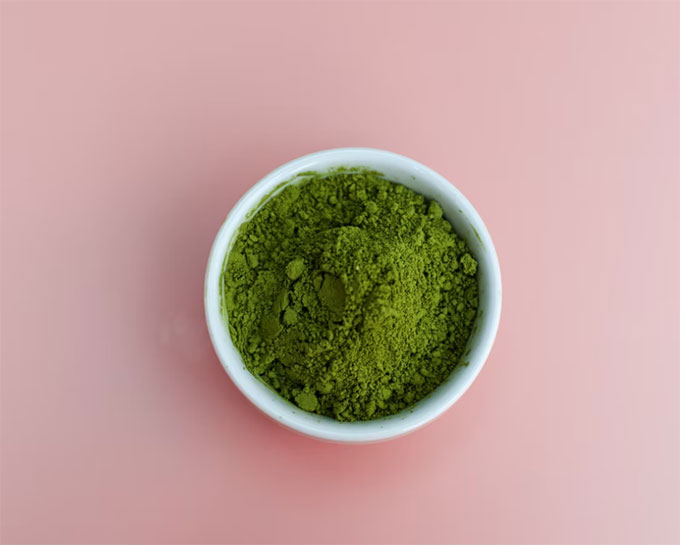 What is Kratom?
Kratom is a plant herb popularly used as a medicine for relieving pain among many other positive effects such as:
Mental clarity
Alertness
Sleep support
Feelings of relaxation
Euphoria
Pain management
Energy
Focus
Stress relief
Calmness
Mood booster (low dosage)
The dosage of Kratom you include in each recipe depends on your aim for using Kratom (i.e., a low dosage of Kratom is 1-5grams, while 5-15grams of Kratom powder means a high dosage). The high dosage can keep you calm, while the low dosage makes you energetic. You have to know the purpose of using Kratom; you can also consult with your doctor before consuming Kratom. Moreover, there are different strains of Kratom with varying effects on the body, and the most popular ones are:
Red vein: It is most famous for its calming effect. One of the most potent strains of the red vein is the red dragon strain benefits, which can treat insomnia.
Green vein: It has a great mood enhancement effect and may also boost energy.
White vein: It is most famous for its energy-boosting property.
Eight Delicious Kratom Recipes
Below we would find different exciting recipes you can try by yourself at home. The recipes would include benefits, ingredients, and directions for preparing. Brace yourself because you might start craving some of these recipes.
Kratom Chocolate Milkshake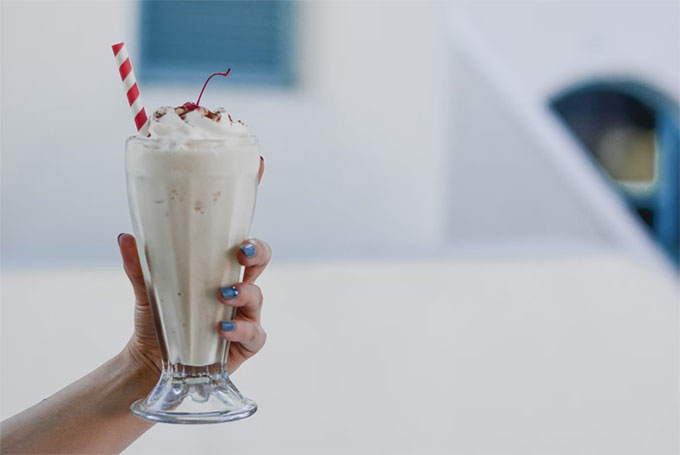 It is a good thing to add Kratom to these recipes. Besides, it only changes the taste. This rich mixture of milk and chocolate offers many health benefits.
Ingredients
1 cup of full cream milk
Two tablespoons of chocolate milk powder
¼ teaspoon of vanilla extract
One tablespoon of chocolate syrup
One scoop of ice cream
A pinch of salt
Teaspoon(s) of powdered Kratom as required (not more than 15g is recommended)
Directions
Mix and blend all the ingredients at once.
Serve with ice cubes.
Kratom Grapefruit Tea
Aside from the benefits of taking Kratom, grapefruit is very rich in Vitamin C and antioxidants; It is also excellent for your immune system.
Ingredients
One large size Grapefruit
½ teaspoon of Honey
¾ cups of water
Powdered Kratom, as required
Directions
Slice the grapefruit into four slices and poke the grapefruit flesh using any sharp kitchen sharp object (i.e., fork).
Place the water in a small pot, add the grapefruit slices and the Kratom and boil the water.
After the water is boiled, reduce to the lowest heat and simmer for 25 minutes.
Take the drink of the heat and allow it to cool.
Kratom Apple Sauce
If you bake a lot at home, this is your chance to experiment and make a recipe beneficial to your health.
Ingredients
1 cup of applesauce
Kratom powder as required
One tablespoon of cinnamon
Directions
Place all the ingredients in a bowl and mix properly.
Place mixture in the freezer for about 17 minutes.
Serve with any garnish of your choice.
Kratom Apple-Lemon juice
This particular recipe is a powerful combination, and it has many benefits to offer, ranging from detoxifying, boosting your energy, boosting your immune system, reducing inflammation, and many more.
Ingredients
One apple, sliced
One lemon, sliced
Two carrots, sliced
Kale or spinach
Pinch of sliced ginger
Kratom powder, as required.
Directions
Slice the fruits and place them in a mixer
Add the Kratom powder and pour the mixture into a glass cup. You can add ice cubes if you want.
Kratom Tropical Juice Punch
The tropical juice punch includes many fruits ranging from pineapple, mango, kiwi, and papaya. This recipe has numerous benefits to offer to your body.
Ingredients
½ Fresh Pineapple
½ Mango
1 Kiwi
½ Papaya
Ginger
Kratom powder, as required
Directions
Use a juicer to juice all the fruits mentioned above.
Mix the fruit juice and add the Kratom powder
Add an ice cube to your taste and serve
Kratom Yogurt
This recipe is dedicated to yogurt lovers.
Ingredient
Yogurt brand of your choice
Kratom powder, as required
Directions
Simply add the Kratom powder to the yogurt.
Coconut Milk Smoothie Recipe
The benefits of taking Coconut milk are endless; Coconut is rich in antioxidants, aids in weight loss, and prevents heart diseases.
Ingredients
1 cup of coconut milk
One handful of almonds
Blueberries
One scoop of flavored protein powder
1 cup of ground ice
Kratom powder, as required
One teaspoon of honey
Directions
Mix the ingredients until smooth, add the Kratom powder. Serve in a cup.
Citrus Kratom Tea
The Kratom citrus tea adds a refreshing taste to the basic tea recipe and is rich in vitamin C and antioxidants.
Ingredients
2 cups of water
½ lemon, sliced
½ orange, sliced
½ lime, sliced
Honey, to taste
Kratom powder, as required
Directions
Pour the water into the pot and allow it to boil.
Add the Kratom to the boiled water, stir, and reduce the heat to low. Simmer the mixture for 15 minutes.
Add the sliced fruits and honey and simmer for another 5 minutes.
Remove from heat and pour the mix into a cup.
Conclusion
Since there are several recipes through which you can infuse a supplement like Kratom, which one is your all-time favorite?