Whole foods are usually described as unprocessed and unrefined foods that contain little to no preservatives. Health experts believe that consuming whole foods supports overall wellness because it may help in preventing different kinds of diseases associated with unhealthy, processed foods.
To ensure that you're eating whole food, you must buy raw healthy ingredients and cook them yourself—avoiding preservatives and other artificial flavorings that have no nutritional value. It would also help if you can learn how to spot healthy and whole food brands that are sold in supermarkets. Here's a recommended site for you to learn more about that.
People, however, have this misconception that switching to whole foods is time-consuming and expensive. But it does not have to be complicated. There are several ways to incorporate whole foods into your diet, below are some easy ways to do it:
1. Go Heavy on Fruits and Vegetables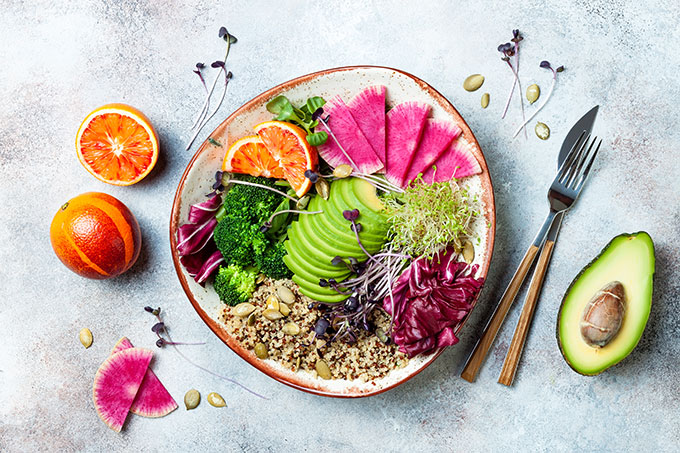 One of the simplest ways to incorporate whole food into your diet is by adding at least one fruit and/or vegetable to your every meal. Instead of grabbing chips or cookies for snacks, you may opt to munch on a few slices of carrots and sweet fruits like apples, grapes, and bananas. Fruits and vegetables are jam-packed with essential vitamins and minerals like fiber, potassium, protein, antioxidants, etc.
Fruits and vegetables have properties to improve energy levels and boost digestion. Sustaining a healthy diet with fruits and vegetables also helps lower the risk of having diseases such as cancer, diabetes, and cardiovascular diseases. It's ideal to have at least five servings of fruits and vegetables in a day, so start incorporating them from your breakfast up to your midnight snacks.
A lot of people who want to get healthy have a hard time improving their diet because they're not used to eating vegetables. A way to resolve this is to find ways on how you can make your food presentable and delicious without substantially altering the beneficial vitamins and nutrients it contains. This may include mixing fruits and vegetables as a smoothie or creating a healthy green salad. But if you really don't like a lot of vegetables, then you can always double down on fruits instead.
2. Go For Whole Grains
There are a lot of commercialized products in the market—cereals, crackers, and cookies—that claim to be made from whole grains. However, not all of these are true. You need to check the label to see where it came from. The best kind of whole grain that's ideal to be incorporated into your diet is the one that isn't processed.
White rice is usually mistaken as a whole grain, but it's actually a refined grain. If you want to be on the healthier side, eating brown rice is the best alternative to white rice since this is considered unrefined rice and classified as whole grains.
Other kinds of whole grains include quinoa, oats, buckwheat, and millet. These are rich in fiber and supports healthy digestion. Whole grains also contain essential nutrients such as Vitamin B, copper, magnesium, iron, and zinc. The best part is, these foods can easily be added to a breakfast bowl. You can even top them with fresh fruits for an even healthier and delicious kick!
3. Swap Out Soda for Smoothies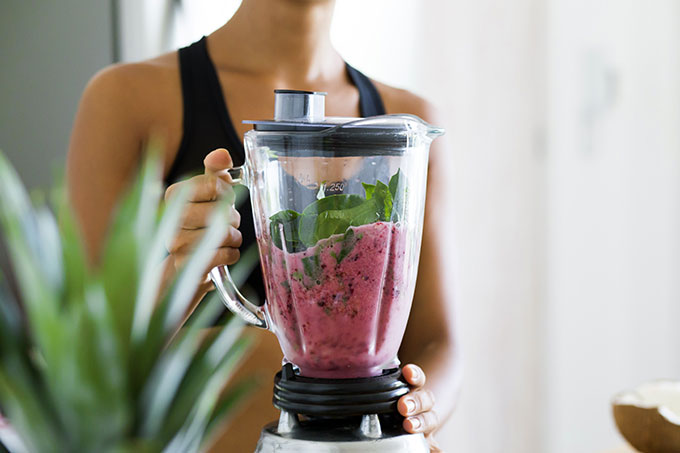 If you have a sweet tooth, it's quite hard to give up soda, especially during the summer season. However, soda contains lots of sugar which's why it is bad for the body and your overall health. If you're craving a cold and refreshing drink, a better alternative would be freshly squeezed fruits or vegetable smoothies.
What's good about drinking smoothies or freshly squeezed fruits and vegetables is that you get to consume more whole foods and nutrient-dense foods in just one sitting. To make it healthier, avoid adding sweeteners. If you're aiming to lose weight, then fresh and natural smoothies would certainly help!
Final Thoughts
Incorporating whole foods into your diet requires determination and great effort, especially if comfort foods are much easier to make, or are easily ordered from the nearest food chain. If you're having a hard time incorporating whole foods into your diet, try to have at least a serving of fruits and vegetables for every meal or snack, opt for smoothies instead of soda, and go for whole grains.
Knowing what food brands are legitimately using whole grains and which ones are supplied from whole foods, is a good step towards a better and healthier diet. Selecting fresh produce and better brands in the market will ensure that you're only getting the best and healthiest food sources for your every meal.