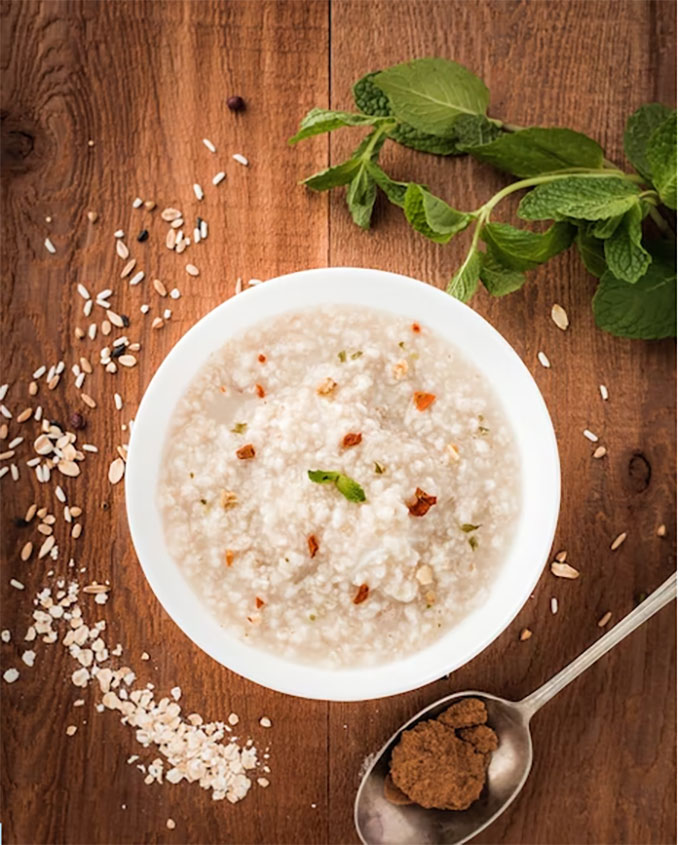 Due to the health benefits associated with oats, many people have already incorporated them into their daily meals. In addition to its numerous benefits to your cardiovascular health, oats contain antioxidants and numerous vitamins and minerals rare in many other grains.
More so, oats are not limited to breakfasts – as is the popular tradition – because of their versatile nature. In today's post, we'll share 4 reasons why your body needs porridge. If you don't know a dependable store around, you can buy porridge oats online from some of the best stores.
4 reasons why your body needs oat
1.    Oats can help you regulate your blood sugar level
If you know anyone with Type 2 diabetes, you'd be a lifesaver by recommending oatmeal to them. This is because oat-containing meals effectively maintain an average blood sugar level. We have the high fiber content of oats to thank for this benefit.
Rolled oats, for instance, are known for their low glycemic score, which is particularly effective in lowering the body's insulin level. More so, the fact that porridge takes longer to digest helps prevent dips and spikes in the body's blood sugar.
In addition, oats are a rich source of beta-glucan. This substance effectively helps in reducing the body's insulin and glucose response and also aids in the improvement of insulin sensitivity. Low insulin sensitivity can result in health conditions such as type 2 diabetes, heart attacks, and prediabetes.
2.    Porridge can help to protect your cardiovascular system
The major causes of heart complications are associated with the food patients eat. Similarly, it can be controlled by the kind of food we eat. As you probably already know, adding oat porridges to your regular meals can improve your heart health.
Porridge helps to reduce the rate of these heart conditions due to its ability to regulate the body's cholesterol level. It also achieves this through beta-glucan. Beta-glucan is a fiber form that acts on bile acids in the guts that aid digestion. It does this by binding to the acids.
This process enhances the excretion of bile and maintains a low body cholesterol level. Consequently, there's a reduced build-up of fat in the body.
3.    Oatmeal is rich in antioxidants needed by your body
Antioxidants are substances in the body that aid in regulating free radicals. The good news is that your bowl of porridge is rich in these chemicals. If the level of free radicals in the body gets too high, cellular damage may result.
Common conditions that result from cellular damage are premature hair loss and aging. In severe cases, excessive free radicals may lead to cancer. A noteworthy type of antioxidant present in oats is called avenanthramides. This is a major plus since this particular type is rare in many other grains.
4.    Porridge breakfasts can help you keep your weight in check
Porridge contains oats rich in many nutrients and minerals the body needs. Notable nutrients contained in oatmeal are carbohydrates, calories, protein, and fiber. It contains a negligible fat percentage, with the highest content being calories.
The rich fiber and beta-glucan contents make your porridge breakfast take a longer time to digest. As such, you'll have a full feeling for a bigger part of the day. A benefit of this is that it will help to curb your craving and intake of snacks between meals.
Porridge breakfasts can help you maintain a healthy body weight. Also, it can help you lose some pounds if you have a weight loss target. However, you must be mindful of the number of fatty additives and toppings in your oatmeal.
Conclusion
Porridge is one of the best breakfasts you can use to start the day's body metabolism. To vary the feel, you can add other things such as strawberries, bananas, and vegetables. But the most important part of this meal is the numerous health benefits that they offer the body.
Oatmeal is rich in beta-glucan and antioxidants. These substances are responsible for performing essential body tasks such as regulating the body's sugar and cholesterol levels. More so, antioxidants are effective in the regulation of the body's free radicals. Lastly, we recommend porridge for obese people and people with diabetic and heart-related health conditions.