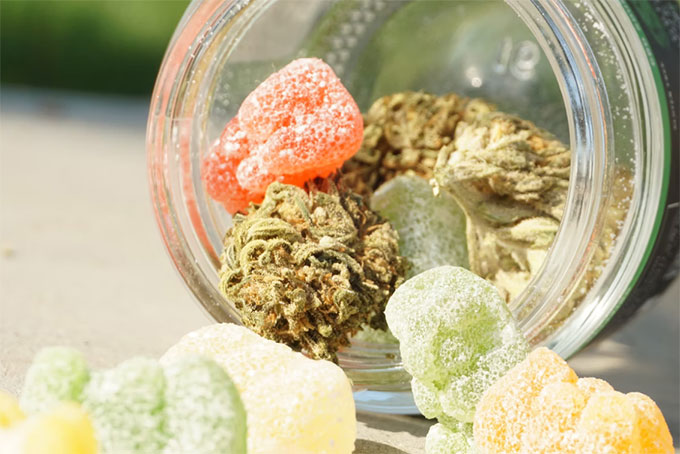 For many people, the Christmas season is usually the best time of the year. Friends and family get a chance to get together and celebrate for different reasons. Many people try out new meal recipes during Christmas, which help lighten up the mood during the season.
Following the legality of CBD, people now have a chance to try out cannabis recipes while preparing their meals. Besides that, you can also get various CBD-infused snacks to enjoy with your family during Christmas, and they include:
Cannabis Christmas Cookies
There are plenty of Cannabis cookies you can bake during Christmas. Examples include the Christmas Snowball Cannabis Cookies, which help you get into the winter season with the snowballs appearance of the cookies.
Peppermint brownies are holiday-oriented based on their physical appearance and taste. Their preparation method takes up a few minutes, making it easy for you to prepare enough brownies for everyone. You can create the cookies by mixing ingredients with THC-rich substances and cannabis flowers.
To prepare the cookies, you need to preheat the oven, create a dough mixture of all ingredients, including sugar, butter, egg yolk, vanilla extract, and CBD oil. Proceed to add the mixture into four portions and place them into the oven. Bake the cookies until they are brown, then add the snow cookie decorations.
Users can also add other Christmas decorations to their cookies to make them even more appealing to consumers.
Weed Granola Bars
Granola bars are among the most common snacks. You can decide to make the snack more versatile by making cannabis infused granola bars. The ingredients are readily available, including rolled oats, brown sugar, vanilla extract, salt, and honey. The bars are soft due to honey and sugar; this makes it an appropriate choice for users with delicate teeth.
To prepare the granola bars, you need to preheat the oven to about 350°. Using a baking pan, you can spread the mixture of oats and almonds. Separately you can stir a mix of honey, vanilla extract, cannabis butter, and salt before baking it. Carefully mix the two combined mixtures, wrap them in plastic foil, and then bake them.
You can use a granola dosage calculator to help you determine the size of your bars by measuring the quantity of every ingredient present; this will also help you know how much Cannabis you are consuming. You can consume your granola bars with other CBD-infused snacks like CBD-infused marshmallows.
Cannabis-infused Marshmallows
You can take the cannabis marshmallows with hot chocolate tea and a slice of cake. There are pretty easy to prepare, and you only need ghee, salt, granulated sugar, and water.
You need to mix sugar and corn-starch in a bowl to prepare it. Add gelatine in a bowl and water. In a separate pan, mix the remaining ingredients, which are cannabis sugar, salt, and corn sugar. Combine the two mixtures after carefully whisking them, then place them in an oven.
You can use a cookie cutter to create different sizes of your marshmallows and add chocolate sprinkles for decorations.
Molasses Eggnog
Molasses eggnog is an ideal snack to get you drunk with cannabis love at the Christmas party. The ingredients include eggs, heavy cream, ground weed, brandy, and sugar. Furthermore, you can make a dessert with molasses.
Combine the eggs, heavy cream, ground weed, sugar, honey, and brandy in a blender. Blend the mixture for two minutes; you can add molasses after you have blended it.
Furthermore, you can use a cinnamon stick to complement the look of the eggnog once served. Alternatively, you can use allspice to make your drink tastier.
Cannabis-infused Bread
Many people love bread since you can take it during breakfast, lunch, or supper. You can get Cannabis-infused bread to take with your cannabis-infused eggnog.
The procedure is; heat the oven and melt the cannabutter over low heat. Combine sugar, eggs, milk, butter, flour, mashed bananas, and CBD essential oil. Bake the mixture for about 1hour.
Notably, you need a cannabutter to make the preparation process easy since it allows all ingredients to mix evenly.
Caramel Pecan Pie Infused With Cannabis
If you like exploring new recipes in your kitchen, then it's time to try out pecan pie. To make the pie perfect, you need to focus more on its crust. You might require more practice before perfecting your pie's crust; however, after learning the whole procedure, you will enjoy the meal with your friends and family.
Preheat the oven, and in a different pan, mix caramel, milk, and butter while stirring over low heat until it becomes soft.  Place the mixture in the oven and wait for about 80 minutes before removing it.
You can prepare the pie in different shapes. An example is the heart shape to show how much love you have for the people you share the meal with.
Caramel Pecan Pie Infused With Cannabis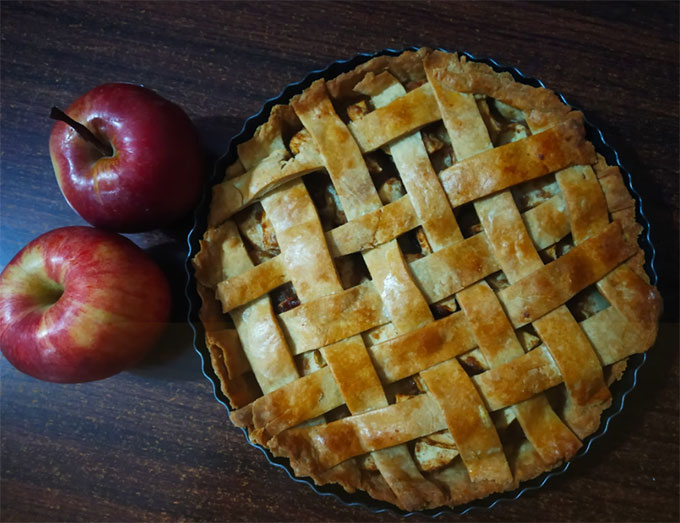 Bottom line
You can have a unique Christmas experience by using Cannabis-infused snacks. You can also consult a doctor before preparing CBD-infused snacks to guide you on the appropriate amount of edibles to use. Moreover, you should also be of legal age to consume the snacks.