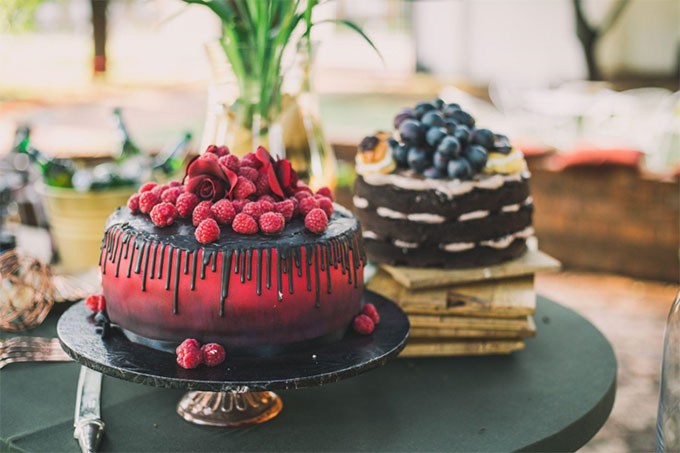 Birthday cakes are the focal point of any birthday party, whether for the celebrant or the guest of honor's special day. Everything's the highlight of the day, so making sure it happens without a hitch is essential, especially if the birthday celebration is for a loved one or an extra-special occasion.
However, finding the best one might be challenging with numerous options available. Should you get a round chocolate cake or a square strawberry cake? Or you'd like a cake based on one of your favorite cartoon characters, such as a Toy Story theme cake.
To ensure that every celebration you attend is one to remember, you may want some guidance in selecting the ideal cake. Choosing the perfect cake might be daunting, so we've listed all the necessary information below.
Decide what you need
It would be best to begin by determining what you are trying to find. Do you want a modest, basic cake or a large, special one? Are you making a cake for a big celebration or a more low-key affair?
Do you want to spice things up with some unexpected flavor, or are you content with the tried-and-true classics? By providing your responses to the following questions, you will be able to hone in on the specific kind of cake that a special occasion requires.
Consider your budget
Before proceeding, determine how much money you can spend on the cake. This will help narrow down your options. If you are celebrating a birthday, the cost of the cake will make up a considerable amount of the overall budget.
But if it's a wedding, there will be plenty of extra expenses. You will need more money to get designer cakes or ones that have been personalized. Complete your budget, and then move on to the next step.
Finalize the theme
In most cases, the event will dictate the type of cake you get. For instance, purchasing a red velvet cake in the shape of a heart for your child's birthday party is not an appropriate choice.
And if your party has a particular theme, the cake should reflect that. So, here are some of the factors you should consider before finalizing a theme for your cake.
Occasion
Whatever the celebration, there's a cake for it. Here are some examples of the important occasions for which you can buy cakes.
An individual's birthday ranks first on the list of events that call for cake. There isn't going to be a birthday celebration of any kind, no matter how big it is, that doesn't include a cake.
Another is weddings. The most typical occasion for placing an order for a multi-tiered cake is a wedding, which also makes these cakes some of the most customizable that can be bought.
And in a couple's lives, an anniversary is a significant milestone. Cakes baked for such events frequently take on the forms, hues, and flavors most commonly associated with romantic love.
Flavor
Nowadays, you may find cakes in various flavors, not just Chocolate and Vanilla. Some of the other most popular flavors for a cake to serve at a special event includes coffee and blueberry.
But we will break down the many flavors of cake for you so that you can choose the one that best suits your tastes.
First on the list is chocolate flavor. It is the type of cake purchased for birthdays more frequently than any other kind, and it is adored and cherished by billions of people worldwide.
Second, the refreshing new taste of coffee in cakes has increased its popularity recently.
Another benefit of coffee cakes is the excellent adaptability of the dish. Plus, it is one of those rare desserts that can be purchased and served at almost any event.
Lastly, blueberry flavor cakes are another variety gaining popularity recently. These are also versatile cakes for multiple occasions.
Type
To start, we have Butter cake. These cakes are often made with butter, cream, sugar, and sometimes eggs. Baking powder or soda is used as the leavening agent in this product and that's why butter cakes tend to have a fluffy, light crumb.
Next, a "layer cake" is another term for a cake with numerous layers rather than just one. It is often made with the same ingredients and flavor, but you can get creative by using various components or even trying out new recipes.
One such variety of cake is known as a sponge cake. Sponge cake, despite its name, requires no leavening chemicals to get its characteristic light and airy texture. Before being utilized, eggs are beaten for at least 15 minutes to provide a smooth surface in the final product.
Lastly, cheesecakes are among the many kinds of cakes that are rich and creamy sweets that are easy to make because they only need a crust and a cheese-based filling.
Shape
When selecting a cake for a celebration, it's essential to consider its shape. Here are a few ideas for cake designs you might bring up in conversation with your baker.
First, there is the round shape. For any celebration, this is the standard cake form. The fact that it can be readily cut along the middle to create equal pieces is the most crucial factor contributing to its widespread use.
Second, the square variety follows the round form as the cake's most common shape. It's a refreshing alternative to the standard circular cake and features a basic yet stunning design.
And last, we have a Custom shape as our third option. Nowadays, a cake may be fashioned into virtually any form a customer desires. Every imaginable form exists, from star-shaped party favors for kids to life-size reproductions of famous landmarks.