Chocolate Cherry Cake is a rich and moist chocolate cake filled with cherry pie filling and topped with chocolate frosting!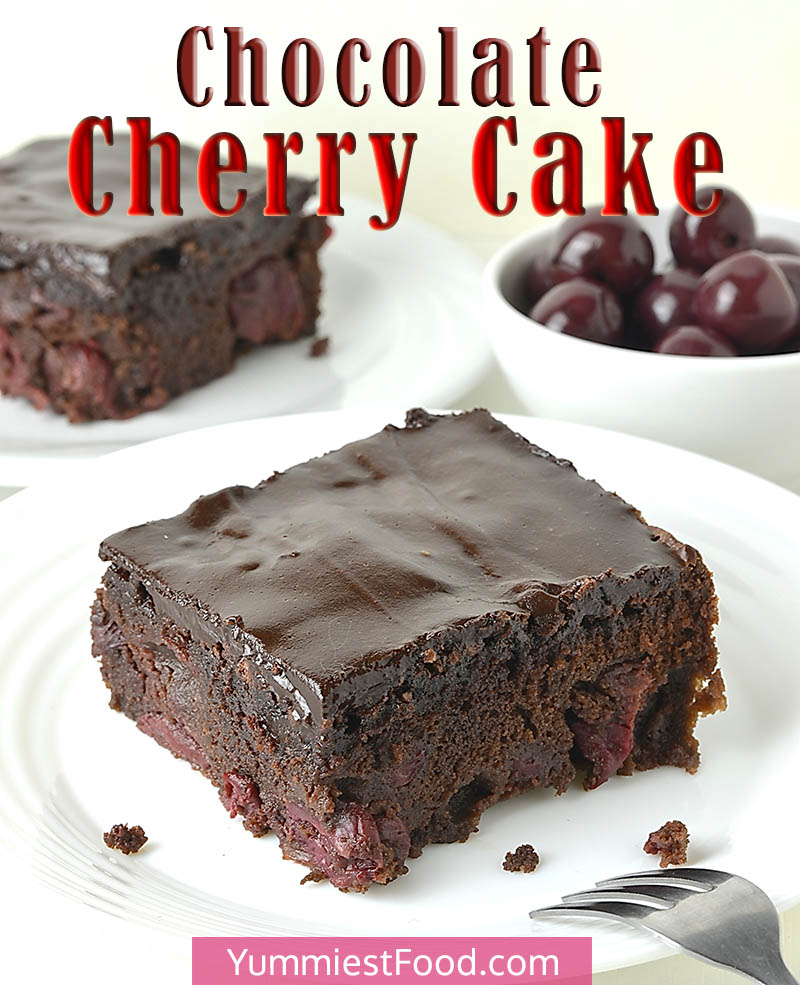 This delicious chocolate and cherry cake comes together in a snap and is so much fun to serve and eat. It is super tasty and starts with a cake mix so it is quick and easy too. Every bit as tasty as it looks!
The recipe has been enjoyed by my family for decades and I welcome you to make it a favorite of your family as well.
How to Make Chocolate Cherry Cake?
You make the cake by combining a box of devil's food cake mix with eggs and cherry pie filling. You don't need to add the water or oil that the mix calls for, just the eggs, pie filling, and almond extract to enhance the flavor. The result is a supremely moist chocolate sheet cake that's loaded with cherry chunks. The juicy cherries amidst the rich cake are perfect, and the cake is lightly flavored with almond extract, which perfectly complements the cherries.
Do I have to use cherry pie filling?
The cherry pie filling pairs really well with the chocolate cake. You can substitute with canned blueberry pie filling or strawberry filling.
How to store Chocolate Cherry Cake?
You can make Chocolate Cake a day in advance just make sure they are completely cooled before you wrap them with plastic wrap. They will keep well at room temperature for a few days.
To freeze, let completely cool and then wrap in plastic wrap and foil. It will stay good in the freezer for 2 months.
It's perfect for potlucks, picnics, or parties, because who can say no to chocolate cake, cherry filling in the cake, and homemade chocolate frosting? The Chocolate Cherry Cake recipe is one of the easiest desserts I have ever made.
Whenever I make this cake, everyone gives it rave reviews. Go to the store and pick out the most sinfully chocolate cake mix they have, and you are already halfway there to having a luxurious dessert. Enjoy!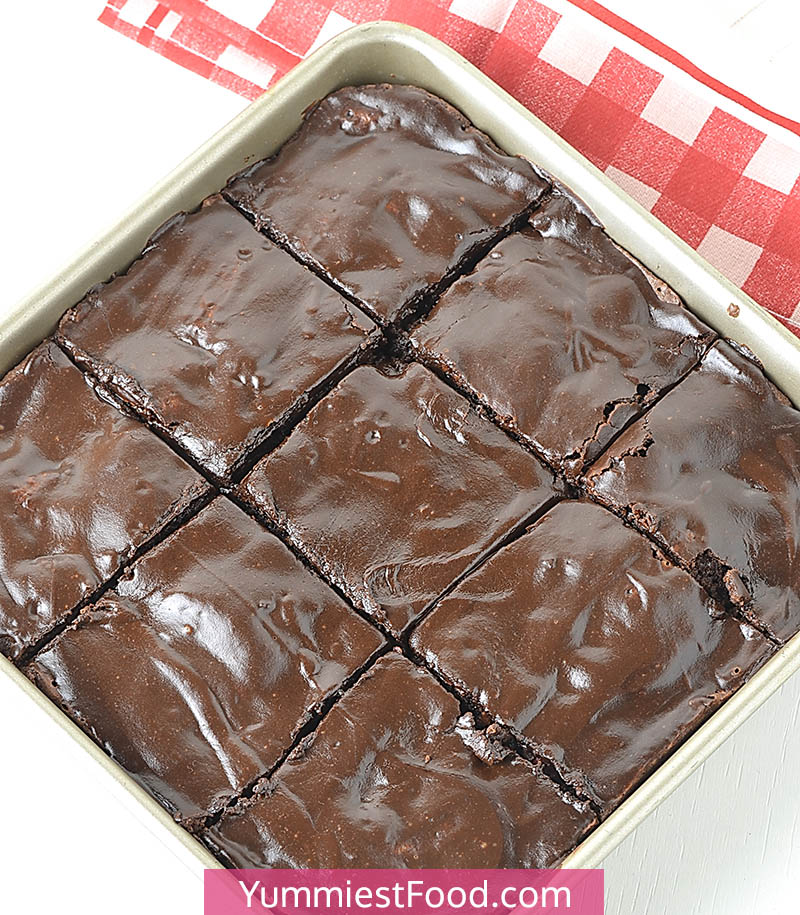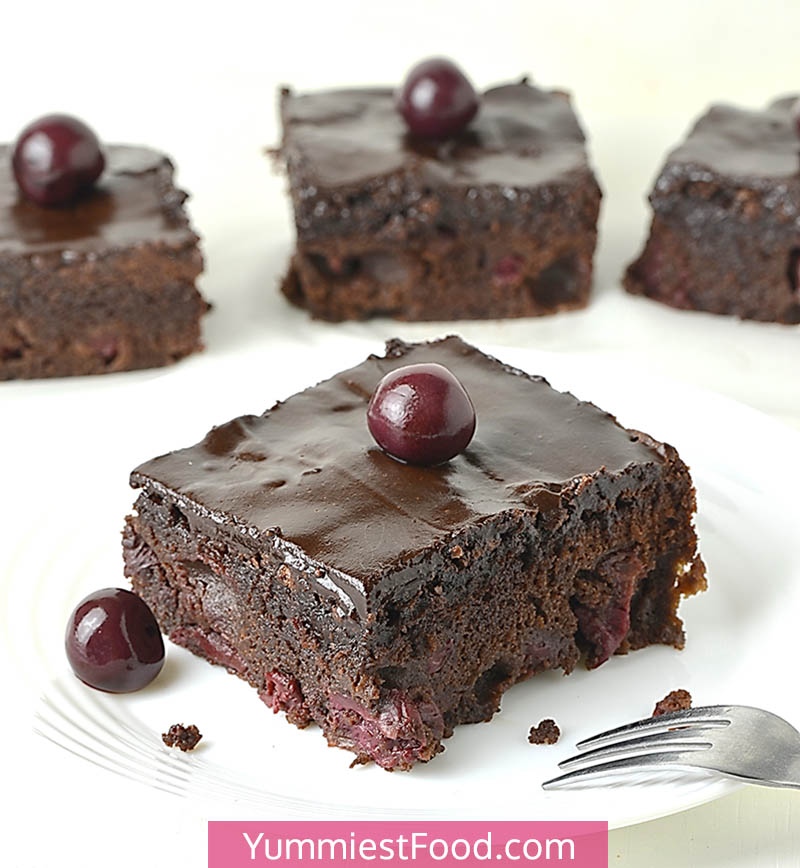 Chocolate Cherry Cake Recipe
Prep time:
Cook time:
Total time:
Chocolate Cherry Cake is a rich and moist chocolate cake filled with cherry pie filling and topped with chocolate frosting!
Ingredients
For the Brownies:
1 box Devil's food cake mix or chocolate cake mix
1 can 21 oz. cherry pie filling
1 teaspoon almond extract
2 eggs, beaten
For the Chocolate frosting:
1 Cup granulated sugar
½ Cup butter
½ Cup milk
1 Cup semi-sweet chocolate chips
Instructions
To make Brownies:
Preheat oven to 350 degrees F. Spray 9×9 pan with non-stick cooking spray.
In a large mixing bowl mix cake mix, cherry pie filling, almond extract and eggs together until completely combined.
Pour into prepared pan.
Bake for 20-30 minutes or until a toothpick inserted into middle of brownies comes out clean.
To make Frosting:
Combine the sugar, butter and milk in a saucepan. Bring it to a boil. Boil for 1 minute. Remove from heat and stir in the chocolate chips.
Pour the icing over the warm cake and let cool completely before serving.