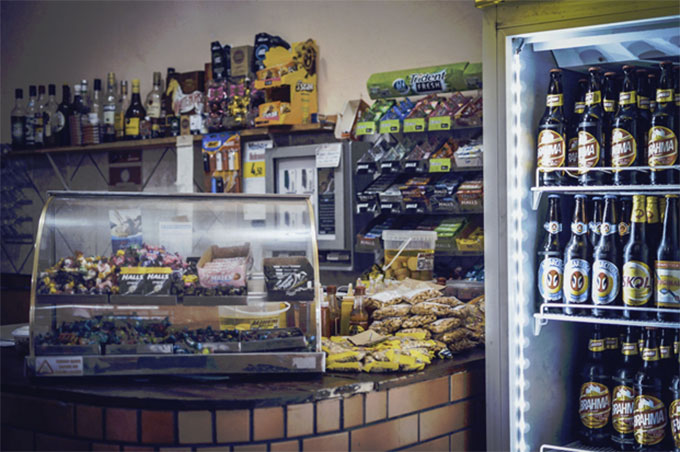 Bringing your very own range of food products to market is an amazing dream to pursue, and one which is more achievable than you'd think thanks to all sorts of advancements made over the years.
So what's involved in taking this on as a viable business proposition, and how can you make a success of a food product line in the competitive retail arena?
Craft Your Signature Recipes: Finding the Right Balance of Taste and Cost
Creating your own food product line starts with creating signature recipes. You must come up with a unique flavor combination that pleases consumers' taste buds, but also works within your budget.
Take into consideration the cost of ingredients, as well as labor and overhead expenses when deciding on costs for each recipe you create. But don't forget to factor in what customers are willing to pay too!
Additionally, make sure all necessary permits are obtained for any recipes involving dairy or meat products before launching it onto store shelves.
As part of this, think about how much time is needed to prepare each dish. This will impact both production times and pricing per item. With careful planning and research upfront, you can craft winning dishes that keep shoppers coming back for more.
Packaging Matters: How to Design Eye-Catching Labels That Attract Customers
Creating attractive packaging and labels for your food products is essential. You want them to stand out on store shelves, while also conveying the unique qualities of your brand. Consider using vibrant colors that will draw attention, as well as an eye-catching logo or design element that reflects the essence of what you are selling.
Don't forget about including all necessary information like ingredients list, nutritional facts panel, storage instructions and more. Many retailers also require a barcode to be included on packages, so check you have this before submitting any items to stores for stocking their shelves.
To appeal to modern consumers, consider investing in quality materials such as recyclable paper bags instead of plastic if it's within budget constraints. This can further help boost consumer appeal when making purchasing decisions at grocery stores.
Scaling Up Production, e.g., With a Stainless Steel Tank
When your food product line proves successful and you start receiving orders from retail stores, it's time to scale up production. One way of doing this is by investing in larger equipment such as stainless steel tank equipment or mixers that can take on bigger batches of ingredients at once. With reliable tank solutions, you'll be able to keep up with growing demand for your products.
But before taking the plunge into purchasing new machinery, consider how much space you have available for storage and operation. If it's not enough, renting a facility may be necessary!
Also, think about whether an automated system would work better than manual labor, depending on demand levels and resources needed to manage production efficiently.
Cultivating Relationships With Grocery Store Buyers: Proven Tactics for Making Connections
Once you have your food product line ready, it's time to get the items stocked in retail stores. To do this, you'll need to build relationships with grocery store buyers who can help make that happen.
Start by researching potential contacts and finding out what they look for when deciding which products should be added to their shelves. Then reach out directly via email or phone call. Keep interactions professional yet friendly as you explain why your product is a great fit for their business needs.
You may also want to consider attending trade shows or industry events where buyers are present so that a face-to-face meeting can take place. By taking these steps, you'll soon gain the trust of key decision makers, leading to more success stories on store shelves.
Final Thoughts
Anyone can take a food product line concept and turn it into something that's stocked on store shelves. It just takes hard work and commitment, since it won't happen overnight.