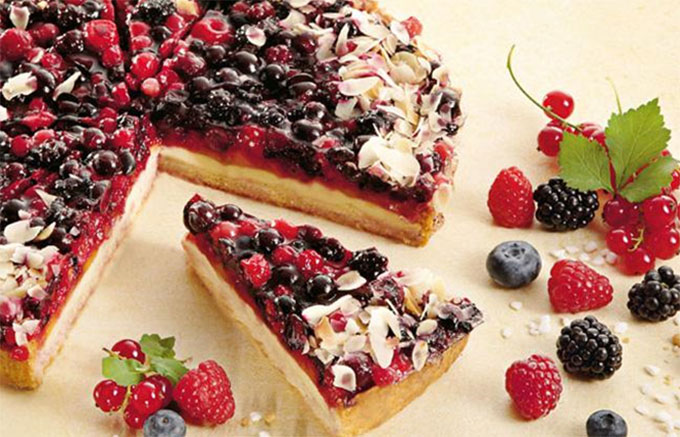 History of appearance
Pie, muffin, or cake Mazarin (it is named differently) got its name in honor of the famous French cardinal Giulio Raymond Mazarin (years of life 1602-1661). He was a famed politician, diplomat, collected paintings, sculptures, and other works of art was a great connoisseur and gem collector.
Mazarin became the author of the so-called "Westphalian Principles", which were for most European states as a guide for the conduct of their foreign policy. Some of them (for example, state sovereignty within its territory and legal equality between states) have become the foundation of modern international law.
How and when this cake got its name, history is silent. It is known that the Mazarin pie became popular at the beginning of the last century. There is a mention of this in the magazine "Bonnier" for 1908: "Cardinal Mazarin was memorized in the popular cake with almonds and icing, which everyone calls today" Mazarin. "
In the modern world, interest in this cake has not disappeared. On the contrary, "Mazarin" has become a classic recipe. This pastry is especially sought-after among stadium fans during the match.
We offer you a classic pie recipe and the opportunity to cheer for your favorite team in 22Bet bonus.
Сooking method
Add sugar and salt to the sifted flour. Grate chilled butter quickly, combine flour and butter in a bowl, and grind into crumbs with your hands. Make a depression in the resulting crumb and drive in an egg. Knead the dough. It turns out a thick, heterogeneous dough. Wrap in cellophane and put it in the refrigerator for an hour.
For the marzipan layer, cut medium marzipan and put it together with softened butter in a food processor, mix, add eggs and once again punch the mass until smooth. The mass will become homogeneous pretty quickly.
Roll out the dough, put in a 24 cm detachable form covered with parchment, form the sides. Add the cream and bake at about 180 degrees for 45 minutes. Let the cake cool down a little.
For a berry finish, you need to melt the sugar, add butter. Warm it up, and add the berries. They will begin to give juice, so you need to dissolve the pectin in the water and pour the berries. No additional juice was required. Allow them to warm up again, and thicken the pectin sauce a little.
When the sauce is ready, let it cool slightly and place it on the marzipan layer. Chill in the refrigerator.
Ingredients
Shortcrust pastry:
300 g flour
150 g well-chilled butter
1 egg
50 g sugar
a pinch of salt
Marzipan layer:
300 g marzipan
150 g butter at room temperature
2 eggs
Topping:
200 g berry mix (I have frozen berries)
20 g butter
2 tbsp. tablespoons of sugar
a little water and brandy
1 tbsp. a spoonful of apple pectin