A frittata is, without a doubt, one of the favorite ways to prepare eggs. It's a delicious approach to meet your protein requirements while also consuming various vitamins, nutrients, and antioxidants. There are many delicious add-ins, like vegetables (like this green frittata), cheddar, spices, and seasonings, that provide additional nutrients.
The ideal mix of baby spinach, garlic, and feta cheese is potassium and calcium-rich spinach frittata. Furthermore, the texture and taste combination is delightful.
Frittatas can be great for breakfast or brunch, but you can also like green frittata for a fast and straightforward supper with a big bowl of salad or some garlic-roasted potatoes.
Are you bored with your regular breakfast? Are you ready to give your breakfast a spicy twist? Well, a delicious Frittata might be the perfect option for you. Read on to explore how you can make this delicious dish and make your morning a pleasant one.
Ingredients That You'll Use:
Is it possible to combine spinach and egg? You can mix spinach and eggs without any problems. Combining the two is easy with a frittata. So here is a list of ingredients you'll need:
Onions
Eggs
Fresh spinach
Sea salt
Fresh cracked pepper
Dill
Chives
If you're using frozen spinach, be sure to thaw it to room temperature before drying it off with a cloth or sponge towel. You can also add kratom herb to your frittata and give extra health benefits to your meal. You can look online and search for tranquil earth cbd. You'll find great products at good discounts.
Some Other Add-ons
To make it even better, you can add several of the following ingredients to this green frittata:
Marinated artichoke hearts
Red pepper
Scallions
Asparagus
Mushrooms
Fresh tomato
Mozzarella, cheddar, or parmesan cheese
A buttered bagel, English bread, or toast is ideal with a frittata. It's also delicious with fried vegetables or beans. A crunchy salad is also excellent with a frittata if you want to make it lighter or lower in carbs.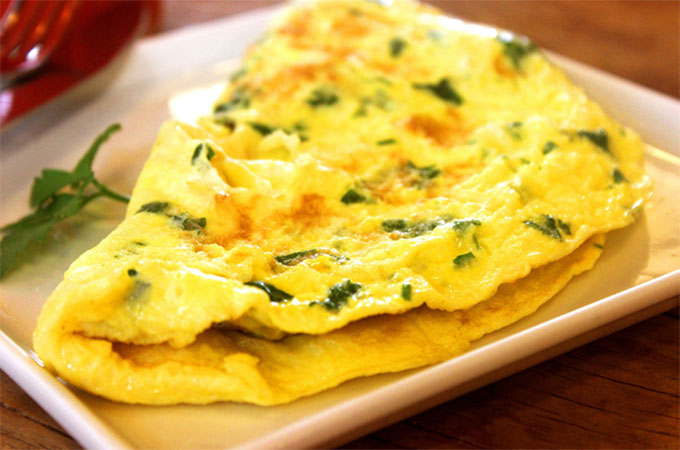 Instructions for a perfectly golden frittata are:
Prepare the oven to 350 degrees Fahrenheit.
In a 10′′ oven-safe pan, heat three tablespoons of olive oil over moderate heat
After that, add half a cup of chopped onions and the garlic.
Saute, stirring periodically, for five minutes or until onions are brown.
Allow the spinach to soften before adding it.
While the onions are cooking, whisk together eight eggs, half a cup milk, fresh herbs, 3/4 teaspoon salt, and a quarter teaspoon pepper in a medium mixing basin.
Pour the beaten eggs into the skillet while the pan is still on medium-high heat, stirring constantly.
Top with the cheese (it will settle a bit, but that's OK).
Cook over medium heat on the stove until the corners begin to peel away from the dish. It will require 5-7 minutes to complete this task.
Place the skillet in the oven and allow it to bake for 15-18 minutes, or until firm and lightly browned shade around the sides is visible. When it's done, it'll puff up slightly and become a light golden-brown hue on top. When you put a needle in the center of the frittata, and it pulls out clean, your frittata is cooked.
Tips to Help You Along the Way
Use non-dairy milk and omit the mozzarella to make this dish dairy-free.
If you don't have access to an oven-safe pan, pour the beaten eggs into a baking sheet and top with the cooked ingredients. Put the sheet in the oven and increase the baking time by 5 to 10 minutes. Before serving, double-check that the egg is done.
Before adding the eggs, make sure the vegetables are soft, seasoned, and cooked. Because raw veggies emit a lot of water, they won't be entirely roasted until your eggs are ready. To bring out the most satisfactory characteristics in your veggies, pre-cook them by sautéing, grilling, or steaming them. Because a big frittata prepared with one dozen eggs may hold up to three cups of fried veggies, you'll need even more raw vegetables!
Leftover frittatas can be eaten for a few days if kept in the refrigerator. It may be served cold or gently warmed in the oven or microwave.
Garnishes and Toppers for Frittatas
Frittatas aren't usually the most attractive dishes. Cap your frittata with a sprinkling of green, lush herbs such as basil, parsley, cilantro, or cut fresh chives for added aesthetic appeal.
Top individual slices of frittata with a spoonful of pesto or your preferred herbed sauce for an extra-luxurious frittata. Another option is to add a little sprinkle of thick vinegar or homemade glaze to the finish. If you are working with a frittata with a Mexican flavor, use spicy sauce or salsa that is slightly warmed.
In conclusion
A frittata may seem exotic, but it's simply a gourmet omelet filled with colorful veggies and baked in the oven. The steps mentioned above are simple and fast, which are both desirable qualities these days. A vegetable frittata is substantial, nutritious, and a relaxed breakfast, brunch, lunch, or supper option.