Student life is a wonderful time, very rich and diverse. Youth, first love, friends, interesting learning. However, the life of a modern young person who grind away at studies has its pitfalls: great nervous, informational and emotional loads, overexertion, chronic insomnia, especially during the session, violation of the day and rest and eating habits.
Often students are simply unable to perform complex tasks, do mathematical calculations in the exact sciences like algebra, which forces students to seek homework help on various sites and services.
This is, of course, a way out of the situation. However, fatigue and loss of strength during the day can directly depend on the ration. That is why it is so important to follow it. Next we talk about the causes of poor nutrition of students, the key points of a proper ration and foods that will add energy.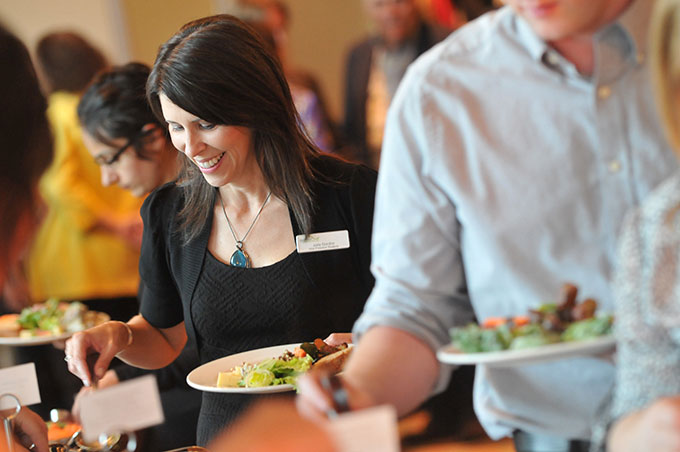 Why Do Students Eat Poorly?
Experts calculated that for preparing a normal lunch or dinner, you need at least 1-1.5 hours. The student always has a lot to do, the day is painted almost in minutes. And if the student also strives for excellent grades, he is generally limited in time. He either simply does not take time to cook, eating in cafés or different canteens, or takes an insignificant amount of time, during which you can only have time to cook something like dumplings or pasta. But you need to eat at least 3 times a day.
Many young people simply do not have the free money to buy normal ingredients for healthy meals. And if they have money (mostly pocket money given to them by their parents), then they do not spend it on broccoli. Students are more likely to prefer a trip to the movies or a new purse. Try to spend money wisely and on normal products.
But still, probably one of the main reasons for a student's hungry life is laziness. After a hard day's school, sometimes you just want to drive home and go to bed sooner.
We understand how all these factors interfere with proper eating behavior. That's why we have compiled a kind of guide to nutrition in order to teach young people not to bring their bodies to the onset of painful symptoms, as often happens in the first years of student life. Correct and balanced nutrition is the main component of a healthy lifestyle.
Key Principles of Balanced Nutrition for Students
In order for the body to receive enough vitamins and trace elements, it is important to know how to properly integrate the student's diet and make a menu. There are certain rules and tips for this:
You need to eat regularly and with pleasure. Preference should be given to products of plant rather than animal origin.
The first meal should be hearty. With it, you get a charge of energy for most of the day.
It is important to take the time to make a second breakfast. To do this, you can take a small amount of food away to university.
Dinner should be the easiest meal. A light meal will help you fall asleep faster.
Eat less fast-food.
Reduce the amount of canned food and processed foods in the nutrition.
You should eat less salty foods. Instead of salt it is better to use fresh, dry or frozen spices.
Many sources of information, including the BBC, have information that we need to drink about two liters of water a day. Only pure water and mineral water can belong to this volume. It is strictly forbidden to use carbonated sweet water, alcoholic beverages, nicotine. Refuse to buy juices.
At Yummiestfood you will, of course, find many recipes for incredible sweets. However, you should reduce the consumption of sugar and sweet foods. The daily norm of sugar should not exceed 3 teaspoons.
It is important to eat as many fresh vegetables, fruits and greens as possible. These products are the richest sources of useful trace elements, minerals and vitamins. It is advisable to eat seasonal vegetables that are sold in the markets.
It is forbidden to drink a lot of coffee and energy drinks. The energy you get from using them, they extract from your body, not create themselves. Because of this, your body works at the limit, but sooner or later it will take its toll in the form of sound sleep or severe fatigue.
While eating, chew food slowly. This way, the satiety will come faster, and you will save yourself from overeating. You need to do at least 4 meals a day. You can also add an extra snack between lunch and dinner.
These rules of a useful student menu can be supplemented and improved individually for each person. But there are products that should always be in the student's refrigerator.
Products That Add Energy
We have prepared for you a list of 10 products that will help you feel the surge.
1. Bananas
They are a source of complex carbohydrates, potassium and vitamin B6, which can help increase energy levels.
2. Fatty fish
Fatty fish such as salmon and tuna contain a lot of protein, fatty acids and B vitamins, which makes it a useful product for inclusion in the diet.
A serving of salmon or tuna provides the recommended daily amount of omega-3 fatty acids and vitamin B12.
3. Brown rice
50 grams of brown rice contains 2 grams of fiber and provides most of the recommended daily allowance of manganese, a mineral that helps the enzyme break down carbohydrates and proteins to produce energy.
4. Batata
Sweet potatoes are very nutritious, contain many complex carbohydrates, fiber, manganese and vitamin A.
Due to the fiber of sweet potatoes and the complex content of carbohydrates, the body slowly digests them, which provides a long-term supply of energy.
5. Eggs
They are rich in protein, which can be a source of energy. In addition, eggs are rich in vitamin B. These vitamins help enzymes play a role in the process of breaking down food into energy.
6. Apples
They also contain a lot of carbohydrates and fiber. Due to the rich content of natural sugar and fiber, apples can provide slow and long-term release of energy.
7. Black chocolate
It contains more cocoa than dessert or milk chocolate.
The antioxidants in cocoa have many health benefits, such as increasing blood flow throughout the body.
This effect promotes the flow of oxygen to the brain and muscles, which improves their function.
8. Quinoa
This seed is popular due to its high content of protein, carbohydrates and dietary fiber, as well as many vitamins and minerals.
9. Oatmeal
These are whole grain cereals that will provide you with energy for a long time. Oats are rich in vitamins and minerals that help the energy production process. These include B vitamins, iron and manganese.
10. Avocado
Due to its significant health benefits, avocado is considered a superfood.
For example, avocados are rich in healthy fats, B vitamins and fiber. In addition, avocado fiber makes up 80% of carbohydrates, which helps maintain a stable energy level.
Why did we write this article? Or short conclusion
Student life takes a lot of effort and time, which affects the formation and adherence to a proper dietary structure. But the energy, good mood and well-being that it gives the student will allow to do much more than when eating junk food on the go. This is due to the fact that fast carbohydrates, despite the ability to quickly saturate, cause a breakdown and drowsiness, since they are considered very difficult to digest. That is why it is so important to choose the right foods and monitor your eating behavior at a young age.