Do you want to invite your best friends over to watch the National Hockey League, but it is always a headache to decide what game day snacks to prepare?
Well, let us take the stress away with these quick and easy snack ideas for game day. With these snacks, you will look like the best host or hostess in your friends' circle.
We firstly look at some mouthwatering appetizers, then we give you some homemade dip ideas, and lastly, we share some delicious game-day meals that you can prepare with your friends.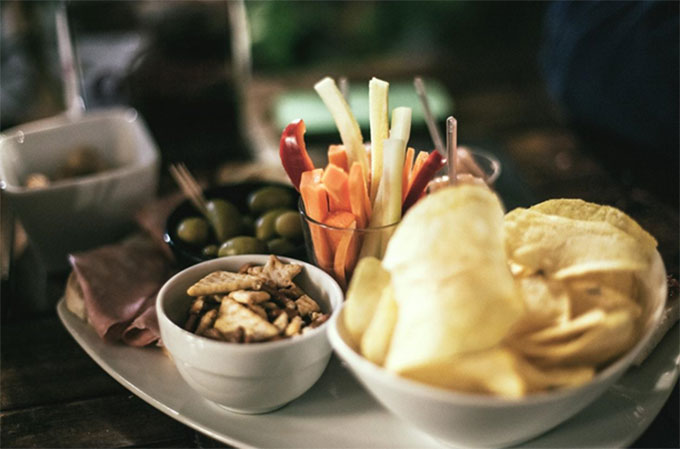 Mouthwatering Appetizers For Game Day
When your guest arrives and you finish your NHL odds, game strategy or winning combination discussion, you will quickly realize that you need something to eat. It is time to bring on the mouth watering appetizers!
If you want to go for a more healthy menu, you can opt for things such as Spinach Dipped Stuffed Mushrooms, Oven-Baked Zucchini Fries, Sweet Potato Fries, or even Air Fried Buffalo Cauliflower Nuggets.
For those not too stressed about health, you can look at Crispy Buffalo Wings, Meatballs, Honey and Mustard Chicken Wings, and Nachos. The trick to serving quick and easy food is to serve something that you personally like, and it all comes down to the presentation of the food.
The Best Dips Game Day
If you decide to serve some chips and crackers during your game day, then you will definitely win your guests over with some of the best game-day dips.
Who could say no to some Guacamole, Buffalo Chicken Baked Hummus Dip, or perhaps a Mexican or Jalapeno Popper Dip. Don't buy the typical store dips; try to make your own dips.
Again you need to remember that everything comes down to the presentation. If you place your chips, crackers, and dip in fancy glassware rather than serving it in the original packaging, you will already be a step ahead of the rest.
Game Day Delicious Meals
If your friends are going to say for a main meal after the game, then you need to have a great meal that is still quick and easy. You don't want to spend the majority of the game in the kitchen preparing the meal. You want to spend the time with your friends, supporting your favorite team.
So what meals can you prepare beforehand? Building your own meals is always a hit. Something like building your own a burger, pizza, or tacos could be fun for everyone. So after the game, you can set out all the ingredients, and your guest can choose what they would like to add to their meal. For example, you decide to make do-it-yourself burgers.
You will need to ensure that you have all the ingredients to build the perfect burger, such as burger buns, burger patties, lettuce, tomatoes, gherkins, and of course, some delicious burger sauces. You can try making your own burger sauces or use store-bought sauces. You can decide if you want to cook the meat for the burgers beforehand or if you are going to have a grill ready for your friends to cook their own meat.
After the game, you can give each of your friends a plate, and they can build their own burger with the ingredients that they like. By creating your meal together after the game, you can make your game day even more fun.
In Conclusion
With these appetizers, dips, and delicious build-it-yourself meals, you and your friends will have a great time watching the National Hockey League. Remember that the presentation of your food is key.
You should also consider the dietary requirements of your friends, don't serve healthy appetizers to people who do not eat healthy food! Even if you are trying to be a good friend by showing that healthy food can be delicious, game day is not the right day for this.