Strawberry Fluff Salad is a super simple side dish for holidays or potlucks!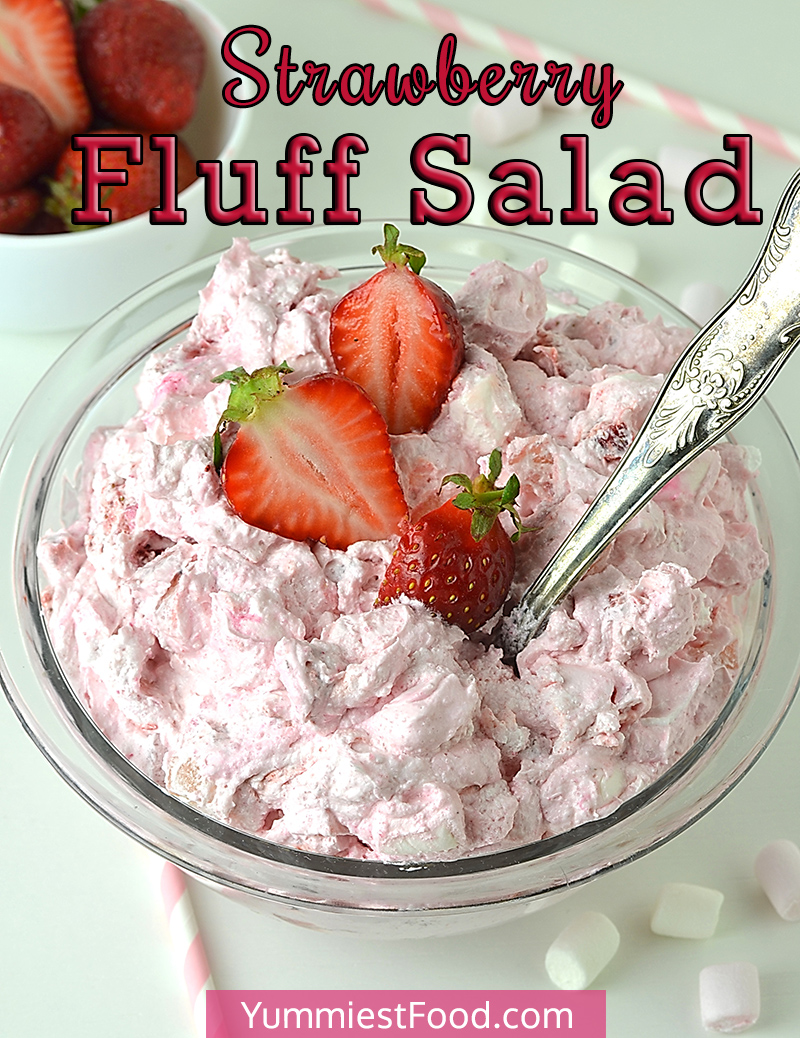 I really love a good fluff salad. The combination of refreshing fruit paired with sweet mini marshmallows and cool whip makes fluff pretty irresistible. There are such a wide variety of fluff salad recipes out there.
Strawberry Fluff is a light and refreshing dessert that requires only a handful of ingredients, including fresh strawberries, pineapples, Strawberry jello, Cool Whip, sour cream, and marshmallows
This is a strawberry fluff without cottage cheese. So if the slightly lumpy texture of a jello salad with cottage cheese is a turn-off for you, then you'll love this recipe! And while there are plenty of fluff salad recipes with pudding, I like using sour cream instead because it cuts down on some of that sweetness. You can also substitute different canned fruit.
Don't have crushed pineapple? No problem! Grapes, diced canned peaches, or any fruit would be a great substitute. Fluff salad is very flexible and different gelatin or fruit can be substituted.
Why Strawberry Fluff Salad Recipes?
Quick and easy to make using only 6 ingredients.
The simple no-cook recipe is made in a single bowl.
Sweet, creamy, comforting, and delicious, recipe that you can customize to your tastes.
Why is it Called Fluff?
Because this delicious dessert is perfectly light and fluffy!
Can I make Strawberry Fluff Dessert the Day Before?
Yes, you can make this strawberry dessert salad in advance up to a day before you want to serve it. Store it in the fridge until ready to serve.
How to Store Strawberry Fluff?
Cover any leftover salad and store in the fridge for up to three days.
Can you Freeze Strawberry Fluff?
You can freeze it as well for up to three months in an airtight freezer-safe container. However, there may be some texture changes, so it's best served fresh.
Strawberry Fluff Salad is so fast, easy, colorful, and tasty that it will surprise you how often you come back for more of the tasty fluff! Enjoy!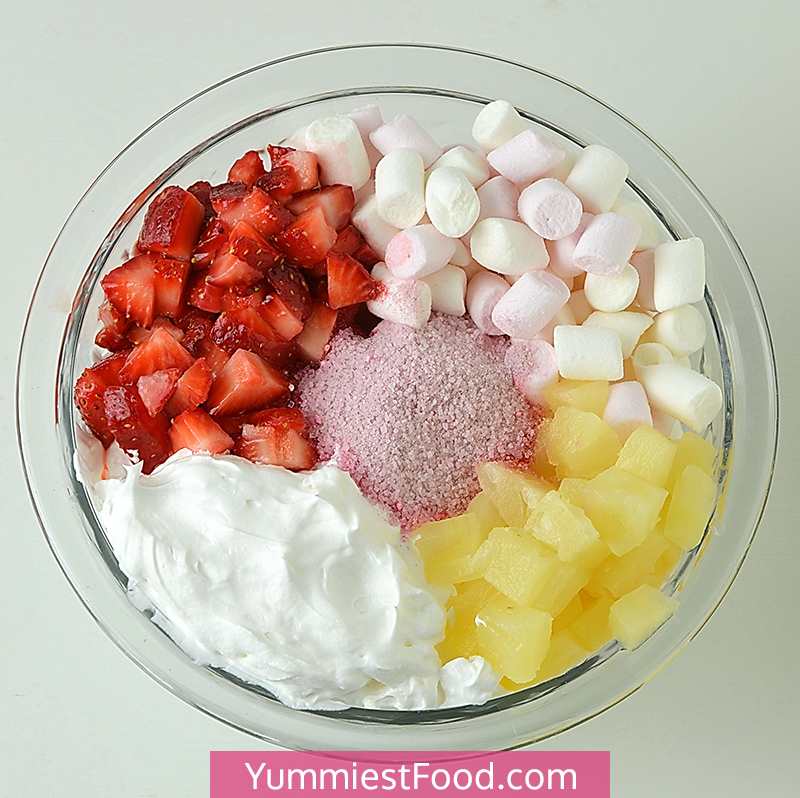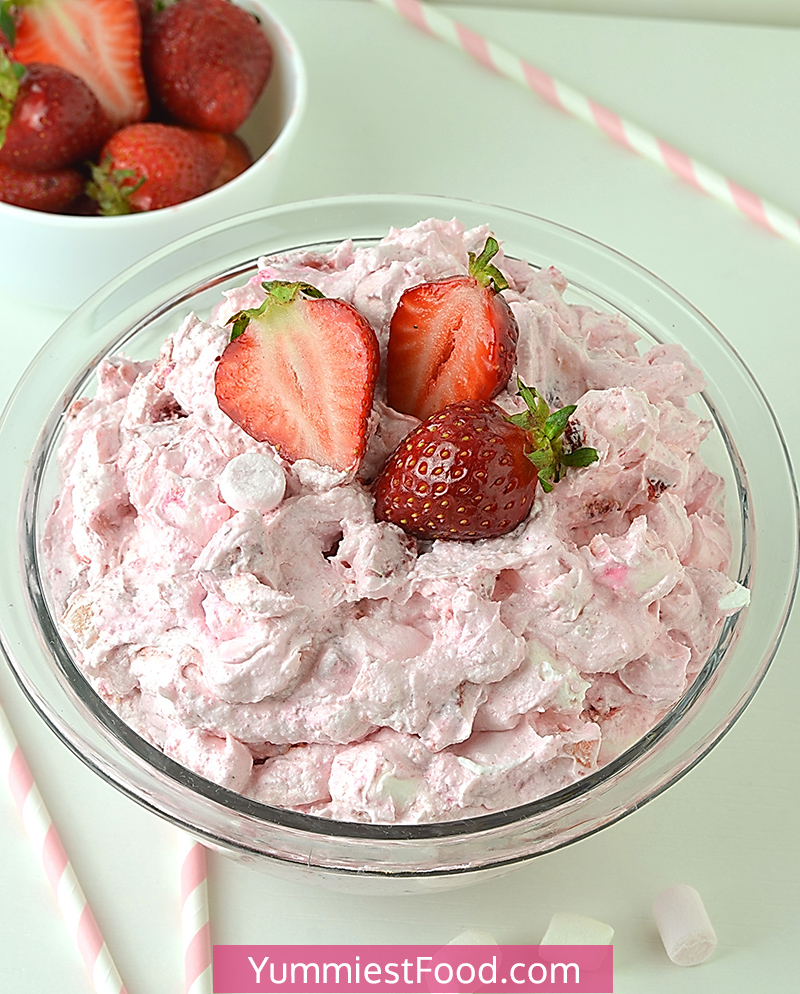 Strawberry Fluff Salad Recipe
Strawberry Fluff Salad is a super simple side dish for holidays or potlucks!
Ingredients
4 cups Cool Whip, thawed
½ cup sour cream
3 ounce box strawberry jello mix
2 cups fresh strawberries, quartered
2 cups pineapple, chunks
2 cups mini marshmallows
Instructions
In a large bowl, combine sliced fresh strawberries, pineapple chunks, Cool Whip, sour cream, strawberry jello mix and mini marshmallows.
Stir well until everything is thoroughly combined.
Serve immediately or refrigerate until ready to plate and serve cold.