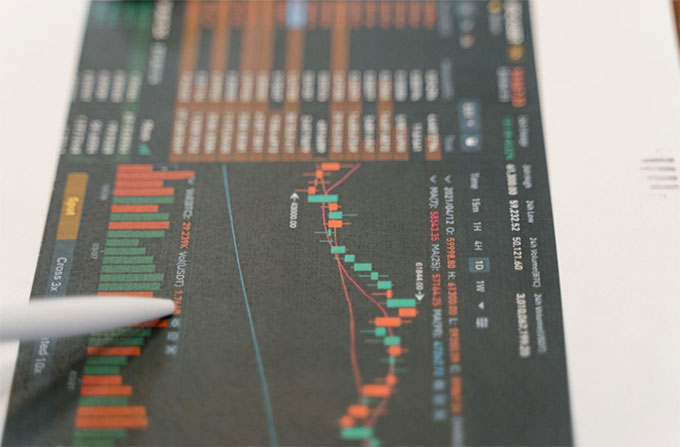 Are you tired of making decisions based on the guesses and hunches in your restaurant management?
Well, you're not alone in the game.
Many restaurant owners and managers need help predicting customer demand, managing inventory, and making informed decisions. This is where data analytics for restaurant tech industry comes in.
As Peter F. Drucker said, "If you can't manage it, you can improve it."
This article covers the benefits of using predictive analytics in restaurant management and why it's crucial for success in the competitive food industry. By the end of this article, you'll understand how predictive analytics can help you save costs, increase efficiency, and enhance customer experience.
So, let's dive in and discover how to use data to make smarter decisions and stay ahead of the competition."
Personalized and Data-Driven Management
By analyzing all the past data and trends, predictive analytics can assist in forecasting future outcomes and identifying potential opportunities or risks. Using this information, restaurant managers can make informed decisions and tailor their strategies to meet the specific needs of their customers and the market.
Additionally, data analytics for the restaurant tech industry can help managers identify slow periods and develop promotions or discounts to increase traffic during those times. By leveraging data and analytics, restaurant managers can make informed decisions that improve operational efficiency, increase revenue, and provide a better dining experience for their customers.
Efficient Marketing
Traditional marketing strategies can prove to be a costly affair. But predictive managers can analyze customer data and can make decisions that are both efficient and effective.
One of the key benefits of using predictive analytics in restaurant marketing is the ability to target the right customers with personalized marketing messages. This increases the chances of customer conversions and improves their satisfaction and loyalty.
Predictive analytics can help restaurants optimize their marketing budget by identifying the most effective marketing channels and tactics. For instance, by analyzing the performance of different marketing campaigns, restaurants can determine which channels drive the most traffic and which deliver the best return on investment. This helps restaurants allocate their marketing budget more efficiently and focus on the strategies that are most likely to deliver results.
Enhanced customer experience
The predictive analysis can act as a catalyst to optimize your menus, ultimately enhancing the customer's experience. Not only the menu but the overall environment and aura in which your customer thrives and enjoys to the fullest. You can mark specific days of the week, occasions, and events where the overall turnout leads to exceptional profits.
By analyzing data analytics for restaurant tech industry, restaurant owners and managers can identify patterns and trends in what customers are ordering, how often they visit, and when they typically dine. The managers can then use this information to make more informed decisions about menu items, specials, and promotions that appeal to customers.
The analytics can help predict taste and other preferences, further impacting restaurant management decisions. Also, get your hand on the online and offline feedback from the customers. You can serve them well knowing their previous orders. This will make their overall experience personalized, making your customers feel inclusive.
Improved Inventory Management
Predictive analytics can help restaurant managers accurately predict inventory needs and reduce waste. They can use it to optimize inventory management and reduce waste. By analyzing historical data, predictive analytics can help managers forecast demand for specific ingredients or menu items, enabling them to adjust inventory levels accordingly. This can reduce food waste and lower inventory costs.
By observing customer ordering patterns and menu items' popularity, restaurants can adjust their inventory levels to prevent overstocking or understocking.
Helps Tapping Emerging Trends
By analyzing customer search queries and social media activity data, restaurants can identify new food trends or popular dishes. They can further incorporate them into their menu and marketing campaigns. By monitoring the trends in the industry, such as new cuisines or innovative cooking techniques, restaurants can adjust their menus and operations accordingly to stay relevant and competitive.
Data analytics for restaurant tech industry can also help identify trends in customer preferences for ingredients or cooking methods. This will allow restaurants to offer new and exciting menu items that cater to these preferences. Data analytics can also help restaurants to anticipate seasonal fluctuations in demand and adjust their inventory accordingly.
Predictive analytics in restaurant management can provide a competitive edge by staying ahead of trends and keeping up with customer preferences.
Bottom Line
In conclusion, using data analytics for restaurant tech industry in restaurant management can revolutionize restaurants' operations, providing data-driven solutions to the restaurant industry. It's time for restaurants to embrace the benefits of predictive analytics and stay ahead in an increasingly competitive industry.