Barbecue is a favorite meal for many people; barbecue raises whole or stripes of beef over a charcoal or wood fire over spit or grill. With barbecue, you cook over a slow, circumvented unit over a fire when the lid is closed. When grilling meat for barbecue, you season with pepper, vinegar, salt, and spices. Barbecue is quite flavorful, especially when you marinate the pieces of meat for a longer time. Marination gives the meat time to absorb all the flavors when you prepare barbecue; the meat falls off the bone.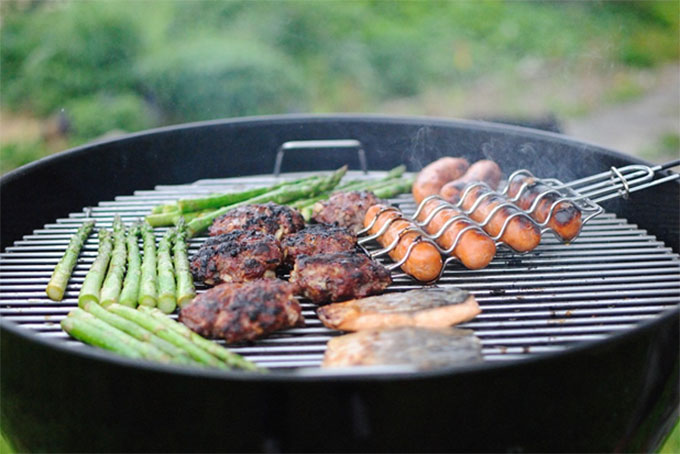 Achieve Perfectly Done Barbecue With These Simple Tips
Whenever you hold a barbecue at home, the primary purpose is to get a nicely done barbecue that everyone can enjoy. It is essential to prepare your meat before you grill. Tender beef makes the best barbecue. Here are simple tips that you can follow in coming up with a sumptuous barbecue that is everyone's favorite.
1.  Time To Cook
Put the meat on the grill, leave it undisturbed before turning it over. Take a very minute or so until you have achieved your desired caramelization. If you have thicker chunks, regular turning helps in preventing it from burning. When you cook at the perfect temperature, you can achieve brisket burnt ends. Take note not to crowd the grill, as this stops the oxygen from reaching the charcoal. If you notice yellow flames leaping up from the fire, move the barbecue, it means that the fat has caught fire, and it might cause the meat to taste smoky.
2.  Fuel
Barbecue is an alchemy of wood, meat, and smoke. The fuel that you use can adversely affect the flavor. The best choice would be to use lump wood charcoal made of high-quality hardwood with no chemicals that help lessen the charcoal burns. Then add the different hardwood chunks, depending on the flavors that you are looking to achieve. Avoid charcoal that smells of petrol made of accelerated fluid, which taints the food. Avoid compressed briquettes because they mix charcoal and dust with glue, and they burn way too hot.
3.  Preparation
Before you start a barbecue, you need to have a hot grill, but not too hot. Light it early enough so that the flames can get time to die down before you can start cooking. Check that the charcoal has died down and coated with white ash. Avoid using any oil on the grill; if it is the right temperature, the meat will not stick.
4.  Condition Of The Meat
Understanding meat is also another aspect, and tender meat is the best for barbecue. The meat muscle on the part of the cow that has done less work has connective tissues and collagen, making that piece very tender, Otherwise known as the prime cuts. If you happen to have a challenging part, you can turn juicy and tender by cooking at low heat.
5.  Tempering And Seasoning
If you have meat in the fridge, take it out and bring it to room temperature; this is tempering. Your core should be 4 cm thick to get a good char on the outside while at the same time keeping the inside juicy and tender. Dry the meat before seasoning because moist meat struggles to form a decent crust and pick up boiled meat flavors. The majority of people marinate the beef in advance. Season your meat pieces, noting that thicker portions of meat, such as bone-in ribs, need more seasoning than the thinner cuts.
6.  Resting
Another critical stage in any barbecue process is taking the meat off before you think it is ready and letting it rest. The beef continues to self cook in the residual heat while giving the muscles time to relax. When the meat rests, you will notice that it will be juicer and tender during serving.
7.  Fibrous Raw Vegetables
While you're waiting for the meat, you need something to nibble on; raw fibrous vegetables are a good choice as they help digest the meat. Ensure to make them tasty. Prepare the raw vegetables in advance with a dip.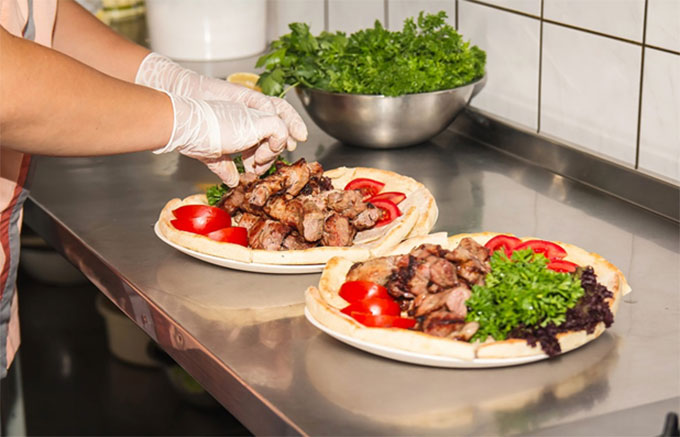 With time, you'll master the tricks that experts use to make the perfect barbecue that you will not even need to go to a restaurant. Home-made barbecue is always flavorful as you can use your choice of ingredients, and you can make it according to your preferences. Awe your quest with perfectly done barbecue by following the tips above. In addition, you can also grill other meat products such as sausages, chicken, fish, pork, and boerewors to get different tastes.