Cooking is a passion. However, the best chefs acknowledge that training will elevate your skills and get you to the door of the most lucrative restaurants. A culinary school will provide skills that would take you decades to learn on the job. Get a pro who can write my paper for money to offload some of your school work so that you can focus on your passion.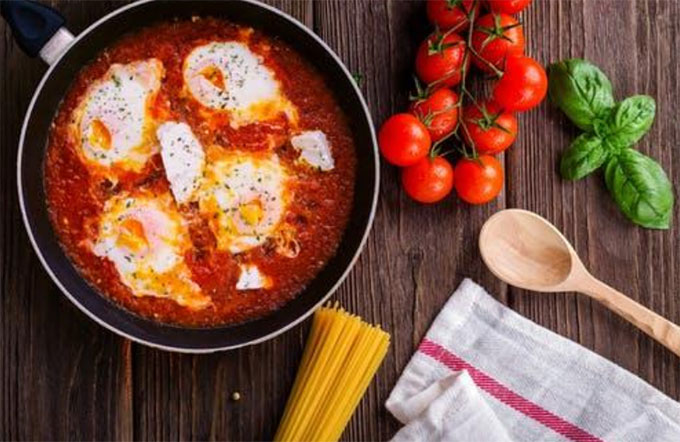 The culinary skills you acquire will depend on the school you attend. Training with the best chefs in the world opens opportunities to work in the best restaurants globally. It is also a chance to gain unique experience and network with future top-chefs. Which are these top culinary schools for you to enroll in?
1. Culinary Institute of America
The school is abbreviated as CIA. It was started in 1945, meaning that you will be learning in an institution with more than seventy years of experience. It is headquartered at Hyde Park in New York but has campuses in other cities and states in the USA.
The unique bit about the CIA is its non-profit mode of operation. The school is also a private institution, meaning that it focuses solely on culinary skills. It offers associate certification and degrees with several specializations to suit personal preference.
2. Institute of Culinary Education
ICE is hosted in New York and considered the largest independent culinary school. Founded in 1975 by Peter Kump, it has opened campuses in Los Angeles and other parts of New York City. It offers programs running between six months and three years.
Institute of Culinary Education has one of the most detailed curriculums in culinary art. The school is established with the aim of helping learners to find their cooking voice and creative spirit. With twenty seven disciplines to choose from, you will be spoilt of choice.
3. International Culinary Center
The private culinary center is located in New York City and operates for profit. You will be learning from one of the most-sort-after neighborhoods of Soho. It was originally named French Culinary Institute during its foundation in 1984. You will be graduating from one of the most recognizable culinary schools in the world. You have the option of pursuing seven diploma courses and a degree in business administration focusing on the hospitality industry.
4. Auguste Escoffier School of Culinary Arts
The school is named after the legendary French chef Auguste Escoffier. It has its headquarters in Austin, Texas but has spread its wings to Boulder Colorado. It entices students with lifetime career placement in some of the best hotels around the world. It is a specialist school with two diplomas in pastry and culinary arts as well as an associate degree in culinary arts. The programs are accredited by ACF.
5. Castello de Vicarello
This is a hotel in Tuscany offering cooking lessons to people staying in their premises. You will learn such arts as pastry, bread making, and snacking. It is an interesting offer considering that you will be done in a few days or weeks. It will transform your food handling without necessarily having to use the skills for commercial purposes.
6. Castello de Vicarello
L'Academie de Cuisine is located in Washington DC as a private and for profit institution. Founded in 1976, its aim was to produce the highest caliber culinary professionals. It spices its offer with apprenticeship opportunities as well as placement services for its graduates. You will also be joining an impressive list of alumni like Carla Hall of The Chew who have sharpened their skills at L'Academie de Cuisine.
7. Johnson and Wales University
The not-for-profit and private university is based in Providence, Rhodes Island. It has campuses in other cities like Denver, North Miami, and Charlotte. As a fully-fledged university, it offers more than the associate culinary degree. It has the resources to prepare students for a wider range of skills required in the culinary industry. It offers bachelor degree programs as well as associate opportunities.
8. Metropolitan Community College
The college offers associate degree and certificate programs in the culinary industry. You can get the best UK assignment services to assist with all your homework. The wide range of programs will prepare you to become a chef, restaurant manager, and take up other responsibilities in the industry. It targets low cost programs and offers incredible packages accredited by ACF.
9. Kendall College of Culinary Arts
Accelerated Associate of Applied Science degree is the flagship program for Kendall College. The college has more than five culinary related programs, all accredited by ACF. You also get placement at some of the best restaurants in the world.
10. New England Culinary Institute
NECI is a private and for-profit institution offering bachelor, associate degree, and certificate courses. It also has online courses you will love. Its programs are hand-on and allow a lot of improvisation. Some of the chefs who have learned through the institute include Alton Brown, a celebrity chef. You will learn more than cooking in the kitchen.
The best culinary schools are assessed in terms of the value of their programs. Consider the chefs graduating from the college and whether the program will fit your personal preferences. It gets better if the college offers online classes.