Food, exercise, and adequate rest are the three pillars of a healthy mind and body. Food amongst all these is of foremost importance. Eating healthy, natural, fresh, home-cooked, and hygienic food is what we think of when we think of healthy food. But, what exactly constitutes healthy food? To understand this, doctors and researchers have come with a list of foods that they eat to keep themselves healthy. Here's a list of ten of the healthiest foods that you can add to your shopping list.
1. Dark Green Vegetables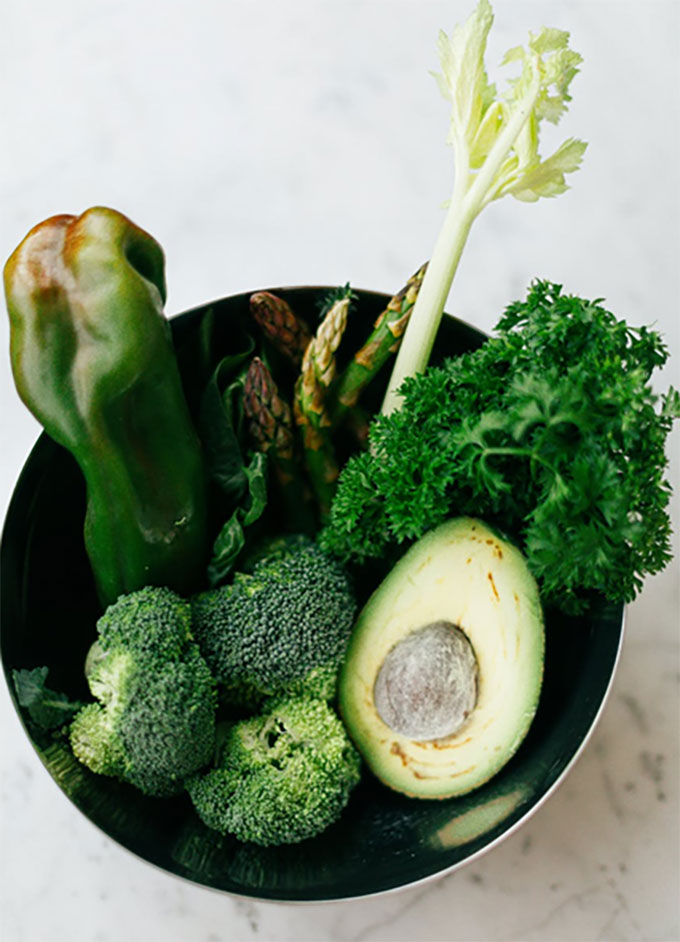 Dark green vegetables include kale, broccoli, spinach, mustard, etc. The USDA recommends having a portion of dark green leafy vegetables every day. These vegetables are rich in antioxidants, folate, vitamins A, C, E, and K. The antioxidants and folate help preserve the human DNA and reduce cancer risk. Calcium and magnesium present in green leafy vegetables are essential to maintain healthy bones and prevent osteoporosis. That is why dark green leafy vegetables are a favorite for an orthopedic doctor. Additionally, the high fiber content, low calories, and low cholesterol in these foods make them a great choice to combat obesity and other lifestyle-related diseases. The best way to consume this food is through salads.
2. Whole Grains
Whole grains are healthy sources of complex carbohydrates. Popular whole grains are oatmeal, millet, brown rice, buckwheat, barley, sorghum, etc. According to Healthline, whole grains are rich in B vitamins, iron, magnesium, fiber, protein, and phytonutrients. They can help reduce the risk of lifestyle diseases like diabetes, strokes, heart diseases, and obesity. However, if you suffer from gluten-based allergies or have celiac disease, be careful about which whole grain to eat. One of the most popular ways of consuming whole grains is through lour.
3. Beans and Lentils
The University of Florida mentions beans and lentils as the best sources of plant protein that are also rich in fiber. Beans and lentils do not have cholesterol and are excellent for gut health. The high content of insoluble fiber prevents constipation, and the soluble fiber promotes fermentation in the colon, which is good for health. Furthermore, they are also rich in potassium and magnesium, which help improve the muscular and nervous systems. These foods reduce the risk of many chronic diseases like diabetes, celiac disease, cancer, etc. The best way to consume beans and lentils is through soups, salads, or in baked form.
4. Eggs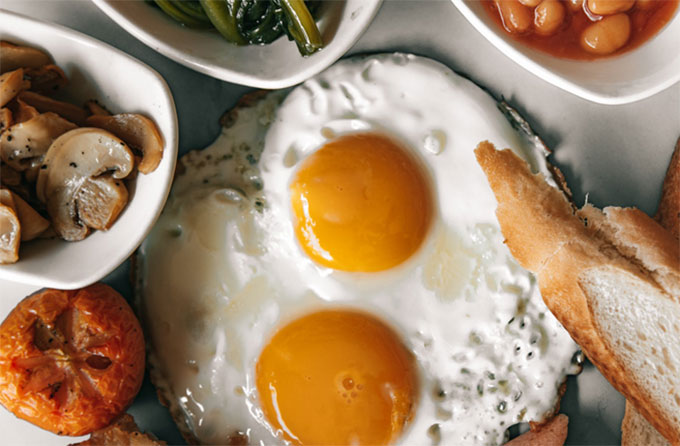 Eggs are by far the complete food. There are different types of eggs like a chicken, duck, quail, etc. Egg white has concentrated amounts of lean protein. The egg yolk has good fatty acids and fat-soluble vitamins A, D, and E. Adding one egg to your diet every day helps reduce the risk of heart ailments, vision issues, and weight management. The best way to consume eggs is in boiled format or scrambled eggs.
5. Fish
Fishes are packed with essential nutrients like protein, omega-3 fatty acids, and vitamin D. Many excellent fish varieties, including mackerel, salmon, anchovies, sardines, etc. According to the Washington State Department of Health, eating fish at least twice a week can help supply the body with essential fatty acids called EPA and DHA. These good fats also help maintain a healthy heart, lower blood pressure, improve brain and vision development in babies when taken during pregnancy or breastfeeding, and help reduce the risk of osteoarthritis and depression. The best way to consume fish is either steamed or as a steak.
6. Apple
The famous adage that says an apple a day keeps the doctor away is true to some extent. Apple is one of the most nutritious fruits. Apple is a good source of healthy dietary fiber, vitamin C which is good for skin, and phytonutrients. Pectin, a type of fiber found in apples, helps lower cholesterol and the skin of an apple contains flavonoids that are potent antioxidants that help prevent many chronic diseases. The best way to consume apples is raw or baked.
7. Shrimp
Shrimps are one of the healthiest foods on this planet. Shrimps are rich in proteins and good fats and low in calories, making them heart-healthy. Apart from that, they also have a good amount of B vitamins, iron, zinc, and selenium that help provide energy, muscle building, prevent anemia and build a robust immune system. The best way to consume shrimps is to steam or grill them.
8. Almonds
Almonds are nutritionally dense nuts that are very popular amongst sports and fitness enthusiasts. Almonds are rich in essential fats, vitamins, minerals, and fiber and contain small quantities of protein. They help improve cholesterol levels, lower blood pressure, and improve digestive health. The best way to consume almonds is to take a handful of dried nuts.
9. Sushi Roll
Sushi Roll is a one-stop solution to your balanced diet, including carbs, vegetables, and proteins. According to Cleveland Clinic, the seaweed in sushi contains antioxidants like Vitamins B, C, E, and K; salmon and mackerel in sushi contain healthy omega-3 fatty acids and proteins; the rice and vegetables in sushi contain complex carbs and fiber. The best way to consume sushi is in its classic non-tempura format.
10. Organic Yogurt
Yogurt is a dairy product made by fermenting milk. Organic yogurt has calcium and small quantities of protein. Yogurt also has activated bacteria that act as probiotics and improve gut health. Yogurt is also low in calories which makes it useful for dieting. The best way to consume yogurt is in its natural form without sugar.
Conclusion:
To summarize, the above healthy foods are the doctor's favorites but before trying out any new food, check for possible allergens and when in doubt, check with your doctor before consuming.