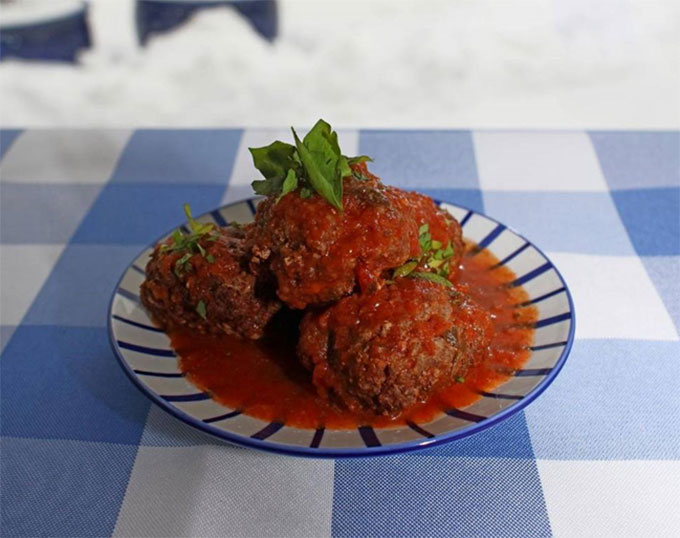 Greek meatballs are a family favorite and for good reason. They're so delicious! This recipe is quick and easy to make and can be adapted with different ingredients based on your tastes.
The Greek-style meatballs in this recipe use Knorr Aromat seasoning to give it that authentic flavor, milk-soaked bread to provide some structure for the meat, and feta cheese as a topping.
Follow these steps below to get started making your own Greek-style meatballs today.
Ingredients List
500g minced lamb
500 ml homemade tomato sauce (or use pre-made)
one clove of garlic, finely chopped
two tablespoons of olive oil
50g white bread, soaked in milk
An egg
one finely chopped onion
one teaspoon ground coriander
2 teaspoons of fresh oregano
1 teaspoon of Knorr Aromat Seasoning
two tablespoons of plain flour
75g crumbled feta cheese (you can use mozerella too but feta is more traditional)
The Recipe
1) Pre-heat oven to 200C, 180C fan, Gas mark 6 in a pre-heated oven.
2) In a pan, heat oil and cook onion for 3-4 minutes until softened. Add garlic and coriander leaves and cook for another minute or so.
3) Place lamb in a large mixing bowl with the oregano, cooked onions, garlic, and add the bread to the mince mixture. Add egg and season with Knorr Aromat seasoning
4) Using floured hands, mix all ingredients together thoroughly. Roll into balls about the size of a golf ball
5) Heat the rest of the oil in the frying pan and cook the meatballs on medium-high heat. Cook for 10-15 minutes on each side until they are brown.
6)  Place spoonfuls of the tomato sauce on the bottom of an ovenproof dish and layer with meatballs. Spoon over any remaining sauce, sprinkle the feta cheese over top, and bake for 15 minutes or until bubbling and golden brown.
These Greek-style meatballs are a family favorite that I love making. It's an easy recipe with simple ingredients and is delicious served up as part of a meal or on its own.
The sauce is better made from scratch, which gives the dish lots of flavor – but you can also use pre-made sauce if you prefer.
I hope this recipe will be your new go-to when entertaining guests at home!