The nutrition we get from our food is the fuel we use to keep our bodies running smoothly. It nourishes our bodies and protects us from several illnesses. As a consequence, keeping track of what we eat and drink is important. We try to eat foods that help us stay fit as much as possible.
The milkshake is one food – or, in this case, drink – that we can take for granted as a good source of nutrition. Milkshakes have a nutritional value that many people are unaware of. They're usually thought of as something to keep you cool, particularly during the summer. Do you know how full you feel after drinking a milkshake, even though you didn't eat anything with it? This is because the milkshake met a portion of the body's daily requirements for food groups, including carbohydrates, vitamins, minerals, and proteins.
As a result, a milkshake is not only a refreshing drink but also a source of nutrients. Limit the fats and sugars in your diet and replace them with a variety of fruit milkshakes.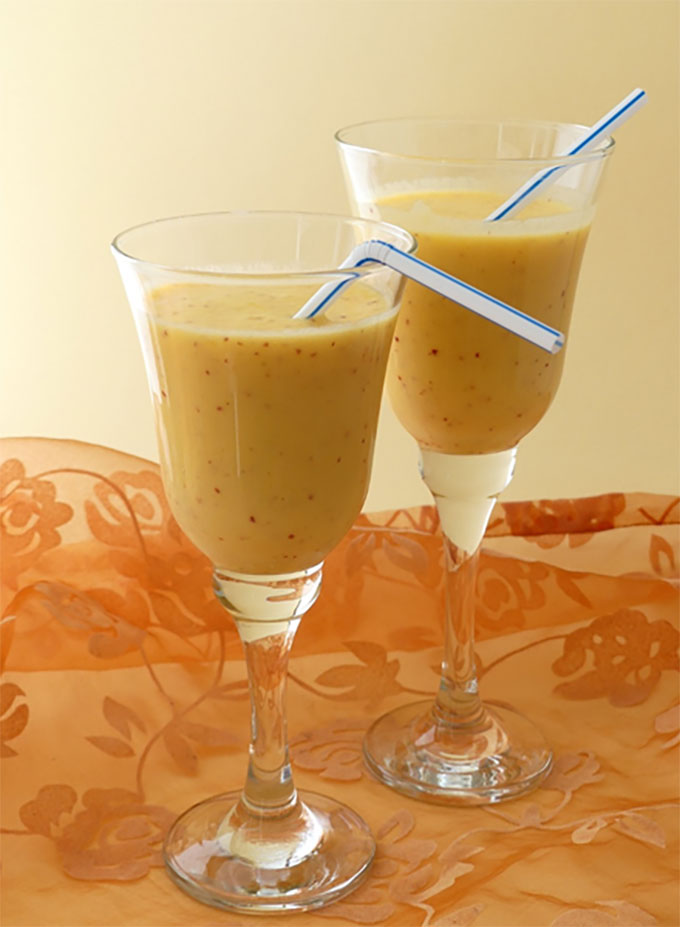 So, let's talk about a nutritious and delicious recipe today.
Oh, the honey, peanut butter, and ice cream! For a classic dessert, this milkshake blends some of your favourite ingredients. Multiply the ingredients to share with your friends and family!
Ingredients
1/3 cup Manuka Honey
1-pint ice cream (vanilla)
A half banana
Five tablespoons of peanut butter
One and a half cup skim milk
Oats
Level: Easy
Yield: 2 servings
Total time: 5 minutes
Let's make this delicious dessert by following the easy steps mentioned below:
Directions
Take a blender jar, add one and a half cup of skim milk to it.
To the milk, add a half-cut banana.
Add 1/3 cup of Manukora Manuka honey or you can pick any other best brands.
Now, add five tablespoons of peanut butter.
To this, add a pint of vanilla ice cream to make it taste better.
To increase its nutritional and protein value, you can also add oats to your milkshake.
After placing all the mentioned ingredients in the jar, blend and mix at high speed until fully combined.
Keep a check and add milk to reach the desired consistency.
Pour it in a glass with some crushed ice.
Drizzle it with honey for enhanced flavour.
Serve immediately
You can change the ingredients as well as per your tastes and preferences. Also, add milk in case you find the shake too thick. For added sweetness, add more honey.
What exactly is Manuka honey?
Bees extract nectar from the Manuka tree, a New Zealand endemic tree, to make authentic New Zealand Manuka Honey. Unlike other honey, New Zealand Manuka Honey contains a high amount of Methylglyoxal (MGO), which gives it its special properties.
Manuka honey is dark in colour, has a distinct taste and feel, and contains the largest number of polyphenols and flavonoid compounds as compared to other forms of honey. These are high in antioxidants and have a variety of beneficial health properties.
Is it true that peanut butter is healthy for you?
Peanut butter is a popular snack for both adults and children. Many people are curious about the health benefits of peanut butter, despite its deliciousness. Nutrients found in peanuts and peanut butter can help a person's heart health and blood sugar levels. The peanut butter will either help people lose weight or gain weight during weight lifting or bodybuilding, depending on how people use it in their diet. Checkout my other peanut butter recipes.
Peanut butter is high in protein and contains important vitamins and minerals, including magnesium, potassium, and zinc. So, consuming peanut butter that too with milk which is a complete food in itself, can be extremely healthy and nourishing.
Is it healthy to combine Honey and Milk?
Honey and milk is a popular combination that can be used in several beverages and desserts.
Milk and honey will add a rich flavour to your favourite recipes in addition to being extremely soothing and comforting.
Furthermore, these two ingredients have been studied for medicinal properties and are commonly used as a natural remedy to treat a wide range of health issues.
So, go on and try this super delicious milkshake at your home and see what it can do for you!