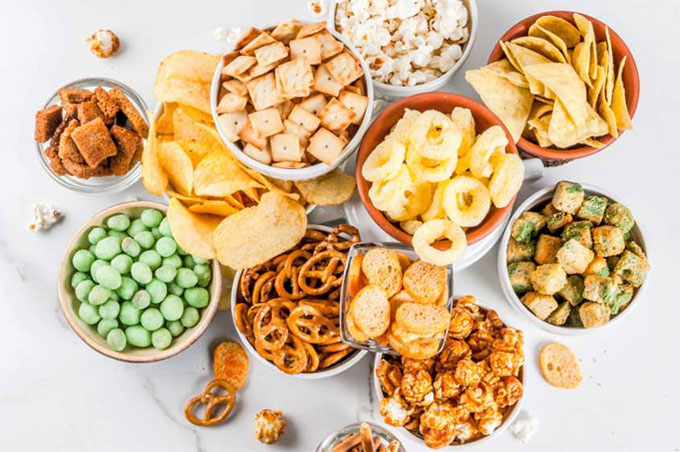 In today's health-conscious world, more and more people are turning to plant-based diets to improve their overall well-being. But it doesn't mean you have to give up on tasty snacks!
In this article, we will explore the world of plant-powered munchies and delve into the vast array of nutrient-rich vegan snacking options that will leave your taste buds satisfied and your body nourished.
The Benefits of Plant-Based Snacking
Plant-based snacking offers a myriad of benefits for your overall health. By incorporating more fruits, vegetables, nuts, and seeds into your snacks, you increase your intake of essential vitamins, minerals, and antioxidants.
These nutrients help support your immune system, improve digestion, boost energy levels, and promote healthy skin. Additionally, plant-based snacks often contain more dietary fiber, which aids in weight management and keeps you feeling satisfied for longer periods.
Nutrient-Dense Vegan Snack Options
When it comes to plant-powered snacking, the options are endless. Fruits like apples, bananas, and berries provide natural sweetness and are packed with vitamins and fiber.
Vegetables such as carrots, celery, and bell peppers offer a satisfying crunch and are rich in antioxidants. Nuts and seeds like almonds, cashews, and chia seeds provide healthy fats, protein, and a variety of essential nutrients.
Other vegan snack choices include hummus with whole-grain crackers, roasted chickpeas, kale chips, and plant-based protein bars. The key is to choose snacks that are minimally processed and made with whole food ingredients to maximize their nutritional value.
Creative Ways to Incorporate Fruits and Vegetables
Adding more fruits and vegetables to your snacking routine doesn't have to be boring. Try making fruit skewers with a variety of colorful fruits or blend them into smoothies for a refreshing and nutrient-packed treat.
For vegetables, experiment with making homemade veggie chips by thinly slicing them, tossing them in olive oil and your favorite seasonings, and baking them until crispy. You can also spiralize zucchini or carrots to create veggie noodles as a healthier alternative to traditional pasta.
The Versatility of Nuts and Seeds
Not only do nuts and seeds provide a satisfying crunch, but they also offer a wide range of nutrients. Almonds, for example, are a great source of vitamin E, magnesium, and healthy fats.
Chia seeds are rich in omega-3 fatty acids and fiber. Pumpkin seeds are packed with iron and zinc. You can enjoy them on their own as a quick snack or sprinkle them on top of yogurt, salads, or smoothie bowls for an extra nutritional boost.
You can also make your own trail mix by combining a variety of nuts, seeds, and dried fruits. The versatility of nuts and seeds allows you to add flavor, texture, and nutrients to your snack choices.
Smoothies and Juices: Liquid Nutritional Powerhouses
Smoothies and juices are easy to customize based on your taste preferences and nutritional needs.
Smoothies can be made by blending together a combination of fruits, leafy greens, plant-based milk or yogurt, and a sprinkle of superfoods like chia seeds or flaxseeds. Juices can be made by extracting the liquid from a mix of fruits and vegetables using a juicer.
These liquid nutritional powerhouses are packed with vitamins, minerals, and antioxidants that are easily absorbed by the body. They are perfect for those who are on the go or prefer a refreshing and hydrating snack option.
Plant-Powered Snacks on the Go: Convenience without Compromise
There are plenty of convenient snack options available that are both nourishing and delicious. Look for pre-packaged snacks like granola bars, fruit cups, individual nut butter packets, or vegetable sticks with single-serve hummus.
You can also prepare healthy snack packs in advance by portioning out your favorite nuts, seeds, and dried fruits into individual containers or reusable bags. These snacks are perfect to grab on your way out the door or when you're traveling, ensuring that you are always prepared with nutritious options to keep you fueled throughout the day.
Plant-Powered Snacks for Every Craving: Sweet, Savory, and Everything in Between
Plant-powered snacking offers a wide range of options to satisfy every craving. For a sweet treat, try indulging in a piece of dark chocolate, a fruit smoothie, or a homemade energy ball made from dates and nuts.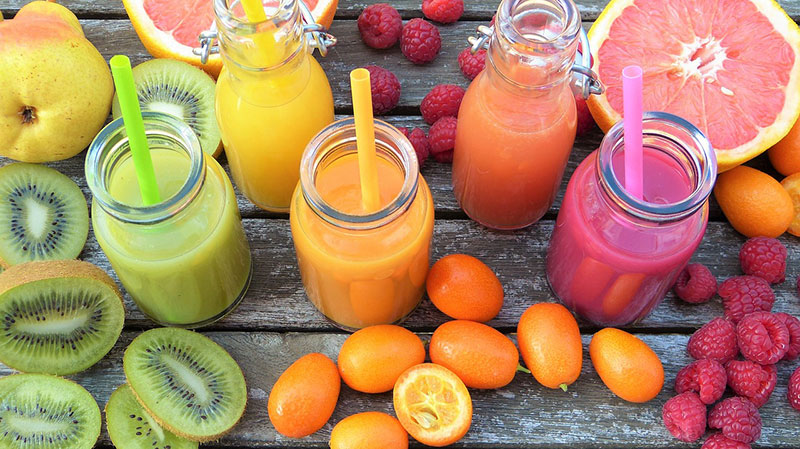 If you're craving something savory, reach for air-popped popcorn, roasted chickpeas, or veggie sticks with hummus. And if you're looking for something more substantial, whip up a hearty vegetable soup or a quinoa salad loaded with colorful vegetables
There are endless possibilities to cater to your taste buds and keep you satisfied throughout the day.
Key Takeaway
Plant-powered munchies provide a delicious and nourishing solution for satisfying cravings. The diverse range of nutrient-rich vegan snacks allows you to relish tasty indulgences while benefiting from a plant-based diet.
Whether you're adding more fruits and veggies, exploring nuts and seeds, enjoying smoothies or quick snacks, or appeasing sweet and savory desires, there's an option to suit all preferences.
FAQs
Q: Are plant-based snacks only for vegans?
No, plant-based snacks are not exclusive to vegans. Anyone can enjoy the benefits of incorporating plant-powered snacks into their diet.
Q: Are plant-based snacks high in calories?
The calorie content of plant-based snacks varies depending on the specific ingredients used. However, many plant-based snacks, such as fruits, vegetables, nuts, and seeds, are generally lower in calories compared to processed snacks. They are also rich in fiber, which can help keep you feeling full and satisfied.
Q: Can plant-based snacks help with weight loss?
Yes, incorporating plant-based snacks into your diet can support weight loss goals. These snacks are often nutrient-dense and packed with fiber, which can help control hunger and reduce overeating. They are also generally lower in fat and calories compared to many processed snacks. Choosing whole, unprocessed plant-based options and practicing mindful eating can contribute to a healthy weight loss journey.
Q: Can you get enough protein from plant-based snacks?
Yes, you can get an adequate amount of protein from plant-based snacks. Nuts, seeds, legumes, and certain grains like quinoa are excellent sources of plant-based protein. Additionally, combining different plant-based snacks throughout the day can help ensure you meet your protein needs.
Q: Are Wheat Thins healthy?
"Are Wheat Thins healthy?" is a common question asked by skeptical consumers. Wheat Thins are a popular snack cracker brand made primarily from wheat flour. While they contain some whole grain, they also include added oils, salt, and sugar. This product can be enjoyed in moderation as part of a balanced diet, but be mindful of portion sizes and the overall nutritional content.